Healthcare is an industry that requires meticulous record-keeping. Medical records are critical not only for patient care but also for legal, research, and administrative purposes. However, the process of medical record retrieval can be time-consuming, labor-intensive, and costly. This is where outsourcing comes in.
More specifically, the Philippines, known for its excellent outsourcing services across various sectors, has become a go-to destination for medical record retrieval. Here's why:
Leveraging a Skilled Workforce
The Philippines boasts a large, educated, and English-proficient workforce. Its higher education system, particularly its strong emphasis on healthcare education, produces a steady stream of graduates with medical and allied health degrees each year.
By outsourcing medical record retrieval to the Philippines, healthcare providers can leverage the skills of these professionals to ensure accurate, efficient, and cost-effective service. The familiarity of Filipino professionals with medical terminology, procedures, and documentation standards greatly enhances the quality of the retrieval process.
24/7 Operations
With the time difference between the Philippines and Western countries, healthcare providers can benefit from around-the-clock service. This 24/7 operation enables faster turnaround times, ensuring that medical records are available when needed.
Cost-Effective Solutions
Outsourcing to the Philippines can result in significant cost savings. Labor and operational costs in the country are typically lower than in Western countries. Healthcare providers can free up resources that would otherwise be spent on the labor-intensive task of medical record retrieval, allowing them to focus on their core competencies and improve patient care.
Technological Advancements
The Philippines has embraced digital technology, with many of its outsourcing companies offering advanced data management systems. These technological solutions enable efficient retrieval, storage, and management of medical records while ensuring data security and privacy.
Navigating the Challenges
While the benefits are compelling, it's essential to recognize and mitigate potential challenges. These might include ensuring data privacy, managing cultural differences, and maintaining effective communication.
To address these challenges, healthcare providers should work with reputable outsourcing companies that adhere to international data privacy regulations, provide cultural sensitivity training to their employees, and foster open and regular communication.
In addition, healthcare providers should also seek partners who are adaptive to the evolving healthcare landscape, particularly in terms of technological advancements and regulatory changes.
The Way Forward
With the growing pressure to improve efficiency and reduce costs while ensuring high-quality patient care, outsourcing medical record retrieval to the Philippines is an attractive proposition. It allows healthcare providers to leverage the country's skilled workforce, cost-effective operations, and technological capabilities.
However, to maximize the benefits of this strategy, it's crucial to choose the right outsourcing partner – one that understands the unique needs of the healthcare sector, adheres to global standards and regulations, and is capable of delivering reliable, high-quality service.
In conclusion, as the healthcare industry continues to evolve, outsourcing non-core tasks such as medical record retrieval will become increasingly important. The Philippines, with its unique blend of capabilities, stands ready to meet these demands and support the global healthcare industry in its mission to provide excellent patient care.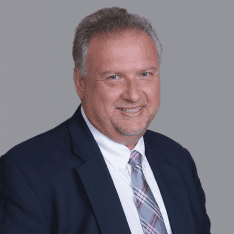 Co-CEO & CCO
US: 866-201-3370
AU: 1800-370-551
UK: 808-178-0977
j.maczynski@piton-global.com
Are you looking for an onshore, nearhsore, or offshore outsourcing solution? Don't know where to start? I am always happy to help.
Let's chat!
Best,
John.
Success in outsourcing isn't a matter of chance, but rather the result of a meticulously defined process, a formula that Fortune 500 companies have diligently honed over time. This rigor is a significant factor in the rarity of failures within these industry titans' outsourced programs.
Having spent over two decades partnering with and delivering Business Process Outsourcing (BPO) solutions to Fortune 500 clients, John possesses an in-depth understanding of this intricate process. His comprehensive approach incorporates an exhaustive assessment of outsourcing requirements, precise vendor sourcing, and a robust program management strategy.