In the bustling heart of Manila, it's just past midnight. But instead of winding down, the city is buzzing with a different kind of energy. This is the pulse of the Philippines' thriving Business Process Outsourcing (BPO) industry. A place where English-fluent, tech-savvy customer experience (CX) professionals are transforming the face of global e-commerce, one interaction at a time.
In our hyper-connected, 24/7 world, customer experience has become the holy grail of e-commerce. And in this relentless pursuit of CX excellence, companies across the globe have found an unlikely champion: the Philippines.
The Rise as a CX Powerhouse
There's a reason why the Philippines, a Southeast Asian archipelago, has emerged as a premier outsourcing destination. It isn't just the attractive cost structures or the round-the-clock, multilingual support. It's the combination of technological prowess and a uniquely human touch that sets this nation apart.
A young, educated workforce fluent in English and familiar with Western culture is at the heart of this success. These agents bring a level of empathy and warmth to their interactions that remains unmatched, even in an AI-driven world.
Front-Office, Back-Office, and the Seamless CX Journey
To truly understand the Southeast Asian nation's role in the online retail CX landscape, it's essential to look at the breadth of services it offers. From front-office processes like customer service, technical support, and social media engagement, to back-office operations like order management, fraud mitigation, and returns processing – it's a full spectrum.
What's even more noteworthy is the seamless integration of these services. Philippine BPO firms are providing an end-to-end CX solution, ensuring that customers experience the same high level of service at every touchpoint.
Harnessing Technology to Meet Rising Customer Expectations
In the labyrinthine corridors of Manila's BPO centers, cutting-edge technologies are being deployed to enhance CX processes.
AI and ML are automating routine queries, freeing up human agents to tackle more complex customer issues. Predictive analytics are being used to anticipate customer behavior and optimize back-office functions, smoothing the customer journey. Cloud technology is allowing real-time data sharing and swift scaling of operations, ensuring businesses can always deliver the level of service customers expect.
And then there's AR and VR, offering a more immersive and interactive way for customers to explore products, all in the comfort of their homes.
The Human Element: The Philippines' Secret Sauce
But amid the dizzying array of tech, it's the human element that remains the Philippines' secret sauce. The empathy, warmth, the innate patience of Filipino agents – are qualities that can't be programmed into an AI.
As technology takes over routine tasks, these agents are focusing on what they do best: providing personalized, empathetic service that builds lasting customer relationships. It's this powerful blend of high-tech and high touch that's putting the Philippines on the global CX map.
The Future of E-commerce CX
In an era where CX is paramount, the Philippines is proving to be a formidable player. This is a country that has recognized the potential of marrying advanced technology with the human touch. And the world is taking notice.
As we hurtle towards an increasingly digital future, one thing remains clear. The Asian nation, once dubbed the world's call center capital, is poised to become the heart of the global online retail customer experience revolution. As the night deepens in Manila, one can only marvel at the transformation that's taking place in these bustling contact centers. A transformation that's not just reshaping a global industry, but redefining what it means to deliver exceptional customer service in the digital age.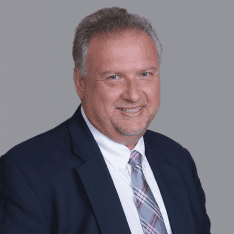 Co-CEO & CCO
US: 866-201-3370
AU: 1800-370-551
UK: 808-178-0977
j.maczynski@piton-global.com
Are you looking for an onshore, nearhsore, or offshore outsourcing solution? Don't know where to start? I am always happy to help.
Let's chat!
Best,
John.
Success in outsourcing isn't a matter of chance, but rather the result of a meticulously defined process, a formula that Fortune 500 companies have diligently honed over time. This rigor is a significant factor in the rarity of failures within these industry titans' outsourced programs.
Having spent over two decades partnering with and delivering Business Process Outsourcing (BPO) solutions to Fortune 500 clients, John possesses an in-depth understanding of this intricate process. His comprehensive approach incorporates an exhaustive assessment of outsourcing requirements, precise vendor sourcing, and a robust program management strategy.