Often mistaken as a homogenous entity, the call center industry in the Philippines is a colorful mosaic of diverse elements. Each contact center is a distinct entity, marked by unique attributes that shape its service offerings and customer interactions. Let's delve into the intricacies that reveal why no two companies in the country are created equal.
Geographical Impact
The geographical location of an outsourcing provider within the Philippines can significantly influence its operational characteristics. Metropolitan areas like Manila and developing cities like Cebu each offer unique advantages, influencing the capabilities and offerings of the centers based there.
Size and Organizational Structure
The scale and organizational structure of a call center plays pivotal roles in its service delivery and adaptability. Larger centers can handle extensive projects, while smaller ones may excel in delivering more personalized and flexible services.
Service and Industry Specialization
Service specialization and industry focus allow contact centers to distinguish themselves. Catering to sectors like healthcare, IT, or offering a range of services from customer care to back-office operations, centers tailor their expertise to match their clients' specific demands.
Leadership and Management Experience
The depth of experience and the caliber of a call center's management team can significantly guide its strategic direction, operational efficiency, and workplace culture. Effective leadership fosters innovation and drives the implementation of best practices.
Client Portfolio
A center's client portfolio speaks volumes about its capacity, adaptability, and industry credibility. Centers servicing a diverse global clientele are likely equipped with robust operational processes and a workforce skilled in various customer service scenarios.
Compliance and Data Security
Consistent compliance with industry standards and regulations is a key differentiator. Companies with demonstrated adherence to compliance standards and robust data security measures provide a secure service environment. This fosters trust among clients and establishes industry credibility.
Pricing Models
Pricing structures reflect the operational costs, service complexity, and required expertise levels, and can vary significantly among centers. These rates are often indicative of the center's service quality and value proposition.
Technological Adoption
Investment in and use of advanced technologies, such as artificial intelligence, machine learning, and cloud services, set some centers apart. Technology-forward organizations can provide more efficient, innovative, and data-driven services.
Operational Practices
Distinct operational protocols, including recruitment, training, performance metrics, and quality control measures, characterize each center. These processes shape the service quality, operational efficiency, and overall customer experience.
English Proficiency
English proficiency of the agents and staff is another crucial differentiator. While the Philippines is globally recognized for its high English proficiency, the level can vary across vendors, impacting communication quality and customer satisfaction.
The call center industry in the Philippines is a diverse and vibrant ecosystem. Each service provider, shaped by unique geographical advantages, scale, service focus, leadership, client relationships, compliance, data security measures, pricing models, technology adoption, operational practices, and English proficiency levels, offers distinct value. Recognizing these diverse facets is vital for businesses aiming to harness the potential of the Philippine contact center industry to bolster their customer service success.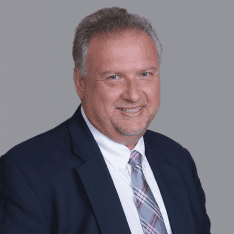 Co-CEO & CCO
US: 866-201-3370
AU: 1800-370-551
UK: 808-178-0977
j.maczynski@piton-global.com
Are you looking for an onshore, nearhsore, or offshore outsourcing solution? Don't know where to start? I am always happy to help.
Let's chat!
Best,
John.
Success in outsourcing isn't a matter of chance, but rather the result of a meticulously defined process, a formula that Fortune 500 companies have diligently honed over time. This rigor is a significant factor in the rarity of failures within these industry titans' outsourced programs.
Having spent over two decades partnering with and delivering Business Process Outsourcing (BPO) solutions to Fortune 500 clients, John possesses an in-depth understanding of this intricate process. His comprehensive approach incorporates an exhaustive assessment of outsourcing requirements, precise vendor sourcing, and a robust program management strategy.