Call centers have become a vital component of modern business operations, providing companies with a cost-effective way to manage customer inquiries, complaints, and support requests. However, with the increasing demand for call center services, it is essential for companies to maximize efficiency in order to stay competitive. This article will discuss some strategies for maximizing efficiency in call center operations and the growing role of the Philippines in the business process outsourcing (BPO) for the construction industry.
One of the most effective ways to maximize efficiency in call center operations is through the use of technology. Automation tools such as interactive voice response (IVR) systems can reduce the need for human operators, allowing calls to be routed to the appropriate department or agent more quickly. The use of customer relationship management (CRM) software can help call center agents access important information about customers, such as their purchase history, in real-time.
Another way to maximize efficiency in call center operations is by implementing a robust training program for agents. Call center agents are the front-line of customer service and their performance directly impacts the customer experience. Providing them with the necessary training and tools to effectively handle calls can help improve customer satisfaction and reduce the number of escalations to higher-level managers.
In addition to these strategies, the Philippines has emerged as a leading player in the BPO industry, particularly in the field of construction. This is due to several factors, including the country's large pool of highly skilled and English-speaking workers, as well as its relatively low labor costs. The Philippines' BPO industry has grown rapidly in recent years, with many global construction companies outsourcing various construction-related tasks such as project management, design and drafting, and estimating to Filipino BPO companies.
One of the main reasons for this is the Philippines' large pool of highly skilled and English-speaking workers. The country has a strong education system, with a high literacy rate and a large number of graduates in fields such as engineering and architecture. This provides a steady supply of highly skilled workers to the BPO industry. English is widely spoken in the Philippines, making it easier for Filipino BPO employees to communicate with clients from other countries.
Another factor that has contributed to the Philippines' growing role in the BPO for the construction industry is the country's relatively low labor costs. The cost of labor in the Philippines is significantly lower than in many developed countries, making it an attractive destination for outsourcing construction-related tasks. This can provide significant cost savings for construction companies, which can then be passed on to their customers.
Call center operations play an important role in modern business and maximizing efficiency is essential to staying competitive. By utilizing technology, implementing effective training programs, and outsourcing to countries like the Philippines, companies can improve their call center operations and provide better customer service. The Philippines has emerged as a leading player in the BPO industry, particularly in the field of construction, thanks to its highly skilled workforce and relatively low labor costs, making it a great option for companies looking to outsource construction-related tasks.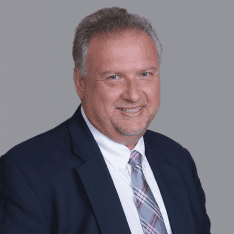 Co-CEO & CCO
US: 866-201-3370
AU: 1800-370-551
UK: 808-178-0977
j.maczynski@piton-global.com
Are you looking for an onshore, nearhsore, or offshore outsourcing solution? Don't know where to start? I am always happy to help.
Let's chat!
Best,
John.
Success in outsourcing isn't a matter of chance, but rather the result of a meticulously defined process, a formula that Fortune 500 companies have diligently honed over time. This rigor is a significant factor in the rarity of failures within these industry titans' outsourced programs.
Having spent over two decades partnering with and delivering Business Process Outsourcing (BPO) solutions to Fortune 500 clients, John possesses an in-depth understanding of this intricate process. His comprehensive approach incorporates an exhaustive assessment of outsourcing requirements, precise vendor sourcing, and a robust program management strategy.