US companies who use lead generation services from the Philippines are typically very happy with the results they get. Telephone-based lead generation isn't anything new to US companies. They have been doing it for many years with US sourced labor.
Recently, however, call centers in the Philippines have noticed a sharp increase in the number of US clients who contract them for these type of outbound services. This is because of the low cost and the very high quality of the leads that they are receiving.
The young Filipinos who work in telemarketing companies often know a lot about US companies, their products and/or services. There are several reasons for that. That's because they've been seeing US originated advertising all their life. US advertising is all over their TV, newspapers, magazines, and movies. This familiarity makes it easy for Pinoys to prospect for US companies.
The other reason is that Filipinos love to travel and many of them have relatives or friends overseas. So they know a lot about US products. Telemarketing, or pitching over the phone, is just like talking about something they already know a lot about.
Philippines call centers try to hire agents with the best possible English to work on their telemarketing campaigns. The English level of the agents is very important because they're developing leads that hopefully will turn into sales for their client companies.
Contact center agents who do lead development don't get as stressed out as some US-based agents do. It's part of the Filipino personality to be polite and courteous in every situation. For you, if you're a US-based client who has hired a Manila-based firm to do some lead generation for you, you'll have an agent working for you that will 'hang in there' and keep dialing and never let the occasional rude person on the other end of the line spoil their attitude.
Within the call centers, lead gen agents usually get to know the other workers on their 'shifts' and it's common to have contests to see who can generate the most leads. Often time the companies will have contests too. It's not unusual to have agents in the Philippines refuse to leave their seats when their shift is over if they haven't met their target yet. They get really personally involved in their work.
If you've ever wished your employees really 'went the extra mile' as these young Filipinos do then you should find a reputable provider such as PITON-Global and find out more about their outbound prospecting capabilities. Philippines lead generators typically work for 30-60% of their US sourced counterparts and their results are generally as good…if not better.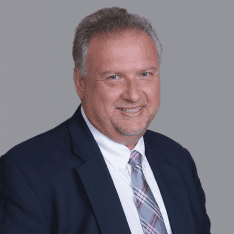 Co-CEO & CCO
US: 866-201-3370
AU: 1800-370-551
UK: 808-178-0977
j.maczynski@piton-global.com
Are you looking for an onshore, nearhsore, or offshore outsourcing solution? Don't know where to start? I am always happy to help.
Let's chat!
Best,
John.
Success in outsourcing isn't a matter of chance, but rather the result of a meticulously defined process, a formula that Fortune 500 companies have diligently honed over time. This rigor is a significant factor in the rarity of failures within these industry titans' outsourced programs.
Having spent over two decades partnering with and delivering Business Process Outsourcing (BPO) solutions to Fortune 500 clients, John possesses an in-depth understanding of this intricate process. His comprehensive approach incorporates an exhaustive assessment of outsourcing requirements, precise vendor sourcing, and a robust program management strategy.