Telemarketing from the beautiful Philippines isn't that bad of a thought. Most workers who do this kind of work are based in Manila, the capital of one of the jewels of SE Asia…..the Philippines.
In the city of Manila, there are now approximately 4 major areas of the city where the largest and best-established call centers are located. Those major telemarketing hubs in Manila, Philippines, are Makati, Ortigas, Fort Bonifacio, and Eastwood. Each area has reputable call centers but perhaps the most interesting from a purely tourist point of view is the Fort Bonifacio area.
Whereas Makati, Ortigas and The Fort are actually municipalities……Eastwood is actually a part of Quezon City. To the casual observer it looks as modern as any city in the US…..dozens of tall skyscrapers (very few less than 30 stories). You'll also find a huge complex of shopping and entertainment facilities which also are the equal of anything in the US. But what's doubly remarkable about this area is that 95% of these facilities are open 24/7.
Why is that?
It has to do with the nature of telemarketing and call center work in the Philippines. Since the vast majority of clients are located outside the Philippines, they're also in US times zones. Thus, contact center agents typically work at hours odd for their Manila time zone.
The average Filipino call center agent doing outbound sales work in the Philippines is fairly young…….usually anywhere for just-out-of-college age to early 30's. Any worker who stays with the job for any length of time has ample opportunity to move up the management ladder because most of these customer acquisition providers are growing rather fast. If agents really like the business, they can get promoted quickly. If not, they don't stay with the companies very long.
Telemarketing Philippines can be done in two ways…..inbound and outbound. Both services specialties involve sales but the biggest difference between the two is that outbound telesales requires a higher level of English proficiency of the agent. This is because there are a greater variety of potential reasons the caller might be calling. The employee can't be as sure of what to expect.
These agents earn a decent income at first but after they've been around for only a couple of years or so they're usually earning an income well above the average for the Philippines. They can afford nice clothes, good food, and fun times to be had in areas like Fort Bonifacio. Any night of the week, you'll see lots of happy Filipino young people in the clubs, shops, and department stores in the area. They're spending money they made from helping you with your telemarketing campaign.
If you ever come to Manila, Fort Bonifacio is definitely an area you'll want to see for yourself.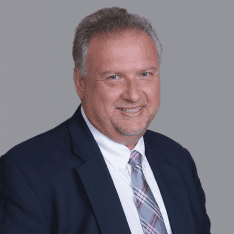 Co-CEO & CCO
US: 866-201-3370
AU: 1800-370-551
UK: 808-178-0977
j.maczynski@piton-global.com
Are you looking for an onshore, nearhsore, or offshore outsourcing solution? Don't know where to start? I am always happy to help.
Let's chat!
Best,
John.
Success in outsourcing isn't a matter of chance, but rather the result of a meticulously defined process, a formula that Fortune 500 companies have diligently honed over time. This rigor is a significant factor in the rarity of failures within these industry titans' outsourced programs.
Having spent over two decades partnering with and delivering Business Process Outsourcing (BPO) solutions to Fortune 500 clients, John possesses an in-depth understanding of this intricate process. His comprehensive approach incorporates an exhaustive assessment of outsourcing requirements, precise vendor sourcing, and a robust program management strategy.