The Philippines has become a premier destination for online proctoring outsourcing, offering advanced technologies, industry expertise, and numerous advantages that make it a smart choice for the global education sector. Universities, colleges, and certification programs worldwide are now turning to this thriving Southeast Asian country for their online proctoring needs. This trend has undoubtedly been fueled by the rapid digital transformation in the education sector, heightened by the global pandemic.
Rich Talent Pool
The Philippine archipelago is brimming with a highly educated workforce, where approximately 2.2 million students graduate annually from higher education institutions. A considerable portion of these graduates possesses the technical and English language skills necessary for online proctoring. This highly skilled labor pool makes the Southeast Asian nation an ideal destination for online proctoring outsourcing, given the need for meticulous oversight, technological competence, and strong communication skills in the role.
Technological Advancements
The country's technological advancements are a cornerstone of its appeal for online proctoring. The Philippines has been quick to adapt to emerging technologies and has made significant investments in infrastructure to support the growth of its outsourcing industry. The online proctoring services use advanced software that can monitor test takers through webcam feeds, screen recording, keystroke logging, and other tools to ensure academic integrity. These technological capabilities can meet the rigorous demands of schools, colleges, and universities worldwide.
Cost-Effective Solutions
Cost efficiency is a major driving force behind the trend of online proctoring outsourcing. The cost of living in the country is lower compared to many Western countries, enabling service providers to offer high-quality proctoring services at a competitive price. For educational institutions striving to provide top-notch learning experiences while keeping tuition fees and costs low, outsourcing online proctoring to the Philippines can be a financially savvy move.
Cultural Affinity
The nation's cultural affinity with the West, primarily due to its historical ties with the United States, is another factor that adds to its attractiveness as an outsourcing destination. The strong cultural compatibility translates to a better understanding and smoother communication between the proctors and the examinees, leading to a more effective proctoring process.
Round-the-Clock Services
The geographic location of the Philippines, combined with the willingness of its workforce to work in various shifts, allows for 24/7 service provision. This means that no matter where in the world the students are, or what time their exams are scheduled, there will always be a proctor available. This flexibility is crucial for international educational institutions catering to students across different time zones.
Government Support
The local government recognizes the potential of the outsourcing industry and has been supportive of its growth. Incentives such as tax holidays, duty-free importation of specific equipment, and unrestricted employment of foreign nationals are offered to further attract foreign investments. These supportive policies have created an environment conducive to the growth and development of the online proctoring outsourcing industry.
Quality Assurance
Quality assurance is a critical aspect of online proctoring, and the Asian nation does not disappoint in this regard. Online proctoring providers in the country adhere to international quality standards, ensuring that academic integrity is maintained. Rigorous training programs are also in place to equip the proctors with the necessary skills to handle different scenarios that may arise during an examination.
The rise of the Philippines as a go-to destination for online proctoring outsourcing is a testament to the country's ability to evolve and adapt to the changing landscape of the global education sector. The combination of a highly skilled workforce, advanced technology, cost-effectiveness, and strong government support makes the nation a smart choice for educational institutions worldwide. As more and more schools, colleges, and universities navigate the complexities of online education, the role of the country in this digital transformation will only grow more critical.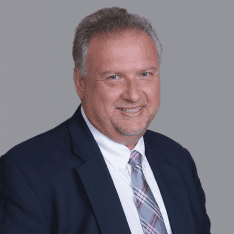 Co-CEO & CCO
US: 866-201-3370
AU: 1800-370-551
UK: 808-178-0977
j.maczynski@piton-global.com
Are you looking for an onshore, nearhsore, or offshore outsourcing solution? Don't know where to start? I am always happy to help.
Let's chat!
Best,
John.
Success in outsourcing isn't a matter of chance, but rather the result of a meticulously defined process, a formula that Fortune 500 companies have diligently honed over time. This rigor is a significant factor in the rarity of failures within these industry titans' outsourced programs.
Having spent over two decades partnering with and delivering Business Process Outsourcing (BPO) solutions to Fortune 500 clients, John possesses an in-depth understanding of this intricate process. His comprehensive approach incorporates an exhaustive assessment of outsourcing requirements, precise vendor sourcing, and a robust program management strategy.