Embracing the Next Frontier of Customer Experience
Customer service has always been a cornerstone of business. In the increasingly connected digital age, the demand for comprehensive, round-the-clock, omnichannel support has escalated. This need for constant connectivity has led businesses to invest in countries with a high proficiency in multiple languages and an affinity for customer service, with the Philippines emerging as a leading destination for this function.
Multilingual Prowess: A Strategic Asset
The Philippines, renowned for its English proficiency, cultural flexibility, and exceptional hospitality, has long been a favored outsourcing destination for English-speaking countries. However, the country's multilingual capabilities extend beyond English. With over 170 languages spoken across its islands and a rich history of Spanish, American, and Asian influences, the Philippines possesses a unique linguistic and cultural tapestry. This diversity has proven to be a strategic asset for businesses seeking to broaden their global footprint and cater to an increasingly diverse customer base.
While many consider language proficiency as a mere tactical resource, businesses today are recognizing it as a strategic asset. Multilingual support enables companies to tap into new markets and enhance their customer experience. For instance, a Spanish-speaking customer is more likely to feel valued and understood when their queries are addressed in their native language. This level of personalization can significantly enhance customer satisfaction and loyalty, leading to improved business outcomes.
24/7 Support: No Longer a Luxury, but a Necessity
The advent of digital technology has led to the democratization of time zones. Customers, irrespective of their geographic location, now expect to have their issues addressed instantly. Thus, 24/7 support has shifted from being a luxury to a business necessity.
The Philippines, with its strategic location in Southeast Asia, is optimally positioned to offer 24/7 support. Its opposite timezone to North America allows for seamless, round-the-clock support, making it an attractive outsourcing destination. The country's robust infrastructure, availability of skilled labor, and cost-effectiveness further strengthen its value proposition.
The Omnichannel Imperative
In an era where customers engage with businesses through multiple touchpoints – online chat, social media, email, phone, and more – providing an integrated, seamless customer experience has become imperative. This omnichannel approach to customer service ensures consistency and continuity, irrespective of the customer's chosen mode of communication.
The Philippines, with its digital-savvy workforce and advanced technological infrastructure, is well-equipped to deliver omnichannel customer support. Companies in the Philippines are investing heavily in training their employees across various digital platforms, ensuring they can provide a seamless, high-quality customer experience across all channels.
Navigating Challenges and Embracing Opportunities
While the Philippines offers numerous advantages, it's crucial to acknowledge the challenges that come with outsourcing customer service. Cultural nuances, data privacy concerns, and maintaining brand consistency across various languages and channels can pose significant hurdles.
However, companies that successfully navigate these challenges can reap substantial rewards. By leveraging the Philippines' linguistic diversity, 24/7 operational capabilities, and omnichannel expertise, businesses can significantly elevate their customer service game.
In conclusion, as the business landscape continues to evolve, multilingual customer service, round-the-clock availability, and omnichannel support will no longer be differentiators but table stakes. The Philippines, with its unique blend of capabilities, is well-positioned to help businesses meet these evolving customer demands and thrive in the new era of customer service.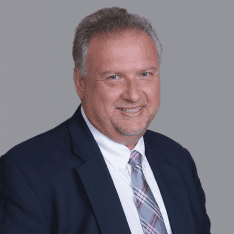 Co-CEO & CCO
US: 866-201-3370
AU: 1800-370-551
UK: 808-178-0977
j.maczynski@piton-global.com
Are you looking for an onshore, nearhsore, or offshore outsourcing solution? Don't know where to start? I am always happy to help.
Let's chat!
Best,
John.
Success in outsourcing isn't a matter of chance, but rather the result of a meticulously defined process, a formula that Fortune 500 companies have diligently honed over time. This rigor is a significant factor in the rarity of failures within these industry titans' outsourced programs.
Having spent over two decades partnering with and delivering Business Process Outsourcing (BPO) solutions to Fortune 500 clients, John possesses an in-depth understanding of this intricate process. His comprehensive approach incorporates an exhaustive assessment of outsourcing requirements, precise vendor sourcing, and a robust program management strategy.