Online Proctoring Outsourcing Philippines: Reinventing Examination Integrity in a Virtual World
The dawn of the digital era has not only transformed how we communicate, shop, or entertain ourselves but has also revolutionized the traditional modes of education. As classrooms transitioned online, the sphere of examinations underwent a parallel shift, sparking the rise of online proctoring. Ensuring that a student sitting thousands of miles away maintains the sanctity of an examination is a daunting task, and the Philippines, with its blend of technological adeptness and commitment to integrity, has positioned itself as a leading player in online proctoring outsourcing.
Historically known for its robust BPO industry, the Philippines naturally ventured into the domain of online proctoring as educational institutions and certification providers worldwide sought solutions to uphold the credibility of their assessments. The essence of proctoring, after all, is not just about surveillance but ensuring a smooth, unbiased, and secure examination process for all stakeholders involved.
The country's online proctoring services offer a myriad of features. Advanced technologies like AI-driven facial recognition, browser lockdowns, and keystroke dynamics ensure that the candidate taking the test is genuine and refrains from any malpractices. On the other side of the screen, a dedicated proctor, often fluent in multiple languages, oversees the process, ready to assist or intervene as the situation demands.
But why the Philippines? A significant factor is the nation's high English proficiency level, which ensures seamless communication with students globally. Additionally, the cultural ethos of the country places a premium on integrity and fairness, values intrinsic to the realm of proctoring.
While technology is the linchpin, the human touch remains irreplaceable. The Filipino proctor brings a unique combination of vigilance and empathy to the table. Their training goes beyond mastering the software; it delves into understanding diverse cultural nuances, handling stressful situations with tact, and providing an environment where candidates can showcase their knowledge without anxiety.
Cost-effectiveness, another hallmark of the nation's BPO industry, translates well into the realm of online proctoring. Educational institutions can avail of top-tier proctoring services without a hefty price tag, ensuring that budget constraints don't compromise the integrity of examinations.
Of course, the venture is not devoid of challenges. Data privacy is paramount. With increasing concerns about cybersecurity and the sensitive nature of examination data, the onus is on service providers to maintain rigorous data protection standards. The Philippines, with its stringent cybersecurity laws and state-of-the-art IT infrastructure, has continually demonstrated its commitment to safeguarding data integrity.
Plus, as technology evolves, the online proctoring landscape will undoubtedly witness more advancements. Adaptive assessments, gamified tests, and augmented reality-based evaluations could be the next frontier. The Philippines, with its track record of quickly adapting to technological innovations, is poised to be at the forefront of these developments.
In the grand tapestry of online education, online proctoring plays a pivotal role, ensuring that the sanctity of assessments remains uncompromised. The Philippines, with its blend of technology, commitment to integrity, and cost-effectiveness, stands as a testament to what the future of online proctoring looks like — a harmonious blend of machine precision and human touch.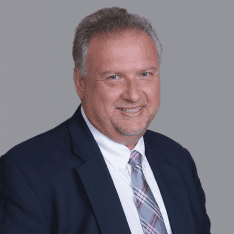 Co-CEO & CCO
US: 866-201-3370
AU: 1800-370-551
UK: 808-178-0977
j.maczynski@piton-global.com
Are you looking for an onshore, nearhsore, or offshore outsourcing solution? Don't know where to start? I am always happy to help.
Let's chat!
Best Regards,
John
Success in outsourcing isn't a matter of chance, but rather the result of a meticulously defined process, a formula that Fortune 500 companies have diligently honed over time. This rigor is a significant factor in the rarity of failures within these industry titans' outsourced programs.
Having spent over two decades partnering with and delivering Business Process Outsourcing (BPO) solutions to Fortune 500 clients, John possesses an in-depth understanding of this intricate process. His comprehensive approach incorporates an exhaustive assessment of outsourcing requirements, precise vendor sourcing, and a robust program management strategy.