The digital age has dawned, bringing with it a wave of changes that are upending traditional business models and processes across sectors. The insurance industry is not exempt from these changes. If anything, it sits at the epicenter of this digital disruption and convergence, grappling with evolving customer expectations, increasing regulatory pressures, and emerging digital trends.
In response, forward-looking insurers are expanding and diversifying their offerings, investing in customer-oriented, cloud-based digital solutions, and fostering unexpected new ecosystems that serve a broad suite of customer needs. They're also reflecting on their societal roles, initiating sustainability drives, and promoting diversity among their leadership and agents.
The Insurance Business Process Outsourcing (BPO) sector in the Philippines is uniquely positioned to play a critical role in this transformation. Leveraging its robust IT infrastructure, skilled workforce, and cost-effective services, the sector is poised to provide significant value for global insurers navigating these digital changes.
Embracing the Digital Transformation
Insurance companies worldwide are riding the digital wave, harnessing technologies such as artificial intelligence (AI), machine learning, blockchain, and the Internet of Things (IoT) to reimagine their operations. These technologies enable insurers to streamline operations, enhance risk assessment, improve customer interactions, and offer more personalized services. They allow for real-time policy customization, instant claim settlements, fraud detection, and much more.
The outsourcing industry has the technical know-how and the skilled workforce needed to provide these services. BPOs in the Philippines are already offering data analytics, AI and machine learning capabilities, chatbot development, and blockchain solutions. As the global insurance industry continues to digitize, the demand for these services will only grow.
Creating Unexpected Ecosystems
Insurers are evolving from mere policy providers to integral parts of broader ecosystems, delivering value-added services to their clients. These range from partnering with health-tech firms to incentivize healthy behavior to teaming up with auto manufacturers to offer usage-based insurance.
BPOs, with their broad-ranging capabilities, can provide support in building these ecosystems. They can facilitate partnerships, manage data exchanges, and provide technical support, allowing insurers to extend their services beyond traditional boundaries.
Leading the Charge in Sustainability and Diversity
A rising trend in the global business sphere is a greater emphasis on Environmental, Social, and Governance (ESG) factors. Insurance companies are increasingly embedding these factors into their strategies and promoting diversity within their organizations.
As a global leader in the BPO industry, the country is well-positioned to support these initiatives. With a diverse talent pool and a strong emphasis on equal opportunities, the country can provide insurers with a workforce that mirrors the diversity of their customer base.
Adapting to Change: The Role of Agility
The insurance industry is one of the most regulated and complex sectors globally, making agility a necessity rather than a choice. Insurers must adapt to rapidly changing market conditions, shifting regulatory landscapes, and emerging risks. They must adopt agile practices not only in software development but across their entire organization to react swiftly to these changes.
The Philippine contact center and business process outsourcing industry, with its adaptable and resilient workforce, can help insurers cultivate this agility. Outsourcing companies provide services like regulatory compliance support, risk management, customer support, and technical troubleshooting, allowing insurers to respond promptly and efficiently to changes.
The insurance industry is in the midst of a transformative journey, fueled by digital disruption and convergence. As customer expectations evolve and the digital landscape continues to shift, insurers need to adapt, innovate, and forge ahead.
The BPO sector in the Philippines is well-positioned to support global insurers on this transformative journey. Leveraging its robust IT infrastructure, skilled workforce, and a range of services, the sector can provide critical support to insurers navigating the digital revolution.
By embracing technological advancements, fostering diverse and sustainable ecosystems, and cultivating organizational agility, insurers can redefine their value proposition and secure their place in the future of the industry. The contact center and BPO industry in the Philippines stands ready to partner with them on this path, offering the necessary support to harness the power of digital and create meaningful value for all stakeholders.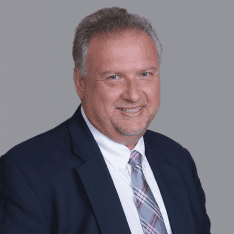 Co-CEO & CCO
US: 866-201-3370
AU: 1800-370-551
UK: 808-178-0977
j.maczynski@piton-global.com
Are you looking for an onshore, nearhsore, or offshore outsourcing solution? Don't know where to start? I am always happy to help.
Let's chat!
Best,
John.
Success in outsourcing isn't a matter of chance, but rather the result of a meticulously defined process, a formula that Fortune 500 companies have diligently honed over time. This rigor is a significant factor in the rarity of failures within these industry titans' outsourced programs.
Having spent over two decades partnering with and delivering Business Process Outsourcing (BPO) solutions to Fortune 500 clients, John possesses an in-depth understanding of this intricate process. His comprehensive approach incorporates an exhaustive assessment of outsourcing requirements, precise vendor sourcing, and a robust program management strategy.