Call centers in the Philippines have been a staple in the country's outsourcing industry for decades. However, with advancements in technology and changing customer demands, call centers must evolve to stay competitive in the years to come. The following paragraphs will discuss the need for transformation in the Philippine contact center industry and what changes need to be implemented to remain competitive.
In the past, the country was known for providing low-cost and high-quality customer support services. However, with the rise of new technologies such as Artificial Intelligence (AI) and chatbots, the cost of customer support services is decreasing, leading to increased competition. The traditional contact center model is no longer enough to stay ahead of the game. To remain competitive, call centers in the Philippines must embrace technology and incorporate AI and automation into their operations. This will not only improve efficiency but also enhance the customer experience by providing faster and more accurate answers.
The BPO industry must also prioritize customer experience and satisfaction. Today's consumers expect a seamless and personalized experience, and call centers must be able to provide this to remain competitive. To do so, they must adopt a customer-centric approach and invest in training and development for their employees to equip them with the skills to deliver an exceptional customer experience. This can be achieved by incorporating customer feedback, implementing a continuous improvement program, and investing in modern technologies and tools.
Contact centers in the Philippines must embrace technology and prioritize the customer experience to stay competitive over the next few years. Failure to do so will result in decreased competitiveness and eventually, loss of business. It's time for call centers in the Philippines to evolve and embrace change to remain a leader in the outsourcing industry.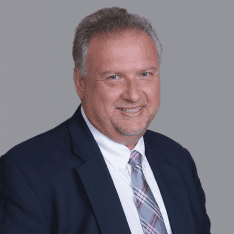 Co-CEO & CCO
US: 866-201-3370
AU: 1800-370-551
UK: 808-178-0977
j.maczynski@piton-global.com
Are you looking for an onshore, nearhsore, or offshore outsourcing solution? Don't know where to start? I am always happy to help.
Let's chat!
Best,
John.
Success in outsourcing isn't a matter of chance, but rather the result of a meticulously defined process, a formula that Fortune 500 companies have diligently honed over time. This rigor is a significant factor in the rarity of failures within these industry titans' outsourced programs.
Having spent over two decades partnering with and delivering Business Process Outsourcing (BPO) solutions to Fortune 500 clients, John possesses an in-depth understanding of this intricate process. His comprehensive approach incorporates an exhaustive assessment of outsourcing requirements, precise vendor sourcing, and a robust program management strategy.