Healthtech BPO Philippines: Crafting the Digital Pulse of Global Healthcare
In an age where technology and healthcare converge to redefine patient experiences and medical outcomes, the Philippines emerges as a linchpin in this transformative journey. Healthtech, the amalgamation of healthcare and technology, is ushering in an era of digital medical solutions, remote patient monitoring, and AI-enhanced diagnostics. Poised at the forefront of this revolution, the nation offers healthtech BPO services that seamlessly blend technical proficiency with a deep understanding of global healthcare intricacies.
The burgeoning demand for electronic health records, telemedicine platforms, wearable health devices, and predictive analytics tools necessitates specialized BPO services attuned to the Healthtech sector. Responding adeptly to this call, the country, with its rich IT and BPO heritage, crafts solutions that resonate with the evolving needs of healthcare providers worldwide. The country's foray into Healthtech is not just about offering support; it's about co-creating the future of healthcare.
One of the nation's standout attributes in the healthtech outsourcing sphere is its reservoir of professionals. Trained rigorously in both technological domains and healthcare protocols, these experts ensure that solutions birthed in the country are innovative, compliant, and patient-centric. Whether it's developing a telehealth platform, managing health data analytics, or offering multilingual patient support, the Philippines delivers with precision and empathy.
The heart of the nation's contribution to BPO lies in its commitment to innovation. Collaborative efforts with global healthtech giants have catalyzed the inception of research and development centers within the country. These hubs focus on harnessing cutting-edge technologies like AI, IoT, and blockchain to sculpt transformative healthcare solutions, marking the Philippines as a crucible of medical innovation.
Given the sensitive nature of health data, paramount emphasis is placed on data security and integrity. The nation's robust cybersecurity frameworks, coupled with its adherence to international health data protection standards, underline its commitment to safeguarding patient information and ensuring transactional transparency.
The healthtech terrain is not without challenges. Rapid technological advancements necessitate continual upskilling. Furthermore, healthcare paradigms differ globally, demanding solutions that resonate universally while catering to regional nuances. Leveraging its culture of adaptability and its focus on holistic training, the Philippines navigates these complexities with grace and expertise.
Envisioning the future, the trajectory for the Philippines in the healthtech BPO realm beams with promise. As healthcare globally gravitates towards digitized, patient-first models, the clamor for advanced tech solutions and unwavering support will escalate. Positioned at the confluence of technology and healthcare, the nation is primed to answer this call, shaping a future where health solutions are as advanced as they are compassionate.
The Philippines' strides in healthcare technology BPO represent a synthesis of vision, technical mastery, and healthcare insight. As the world marches towards a more digitized and interconnected healthcare paradigm, this country stands ready, not just to facilitate but to pioneer, leading the charge towards a healthier, tech-enhanced future.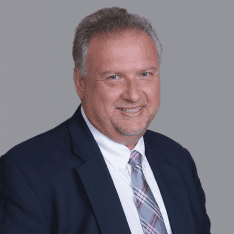 Co-CEO & CCO
US: 866-201-3370
AU: 1800-370-551
UK: 808-178-0977
j.maczynski@piton-global.com
Are you looking for an onshore, nearhsore, or offshore outsourcing solution? Don't know where to start? I am always happy to help.
Let's chat!
Best Regards,
John
Success in outsourcing isn't a matter of chance, but rather the result of a meticulously defined process, a formula that Fortune 500 companies have diligently honed over time. This rigor is a significant factor in the rarity of failures within these industry titans' outsourced programs.
Having spent over two decades partnering with and delivering Business Process Outsourcing (BPO) solutions to Fortune 500 clients, John possesses an in-depth understanding of this intricate process. His comprehensive approach incorporates an exhaustive assessment of outsourcing requirements, precise vendor sourcing, and a robust program management strategy.