Outsourcing India: The Confluence of Tradition, Talent, and Technological Triumph
Journeying through the annals of global business evolution, one would be hard-pressed not to acknowledge a significant paradigm shift that's redefined enterprise dynamics: Outsourcing. And at the heart of this transformative wave, India emerges as the nexus, harmoniously fusing its age-old traditions with a pulsating, modern spirit of innovation.
What propelled the South Asian nation to its iconic stature in the outsourcing realm? Firstly, the nation's deep-rooted reverence for knowledge and education. Historically, India has been a crucible of wisdom, where the quest for learning has always been held sacrosanct. Translated into the contemporary context, this has manifested in a prodigious talent pool, exceptionally skilled and adaptable, ready to cater to diverse global needs.
The linguistic versatility of the Indian workforce further amplifies its global appeal. With English being an educational staple, combined with a plethora of regional languages, India effortlessly bridges communication gaps, ensuring seamless collaboration with global partners.
Technological prowess stands as another pillar of India's outsourcing success. The nation's foray into the Information Technology sector during the late 20th century laid the groundwork for what would become a monumental IT revolution. Today, the country's tech infrastructure, encompassing cutting-edge software, robust cybersecurity measures, and innovative solutions, aligns perfectly with the ever-evolving demands of the global business landscape.
Yet, it isn't just the hard metrics of talent and technology that underpin India's outsourcing triumph. The nation's ethos, deeply embedded in values of trust, commitment, and relationship-building, resonates in every business interaction. This unique blend of professional excellence and personal touch ensures that collaborations are not mere transactions but partnerships, fostering mutual growth.
Cost-effectiveness remains a compelling factor for global enterprises seeking to optimize their operations. By offering world-class services at a fraction of the cost compared to Western counterparts, India provides an unbeatable value proposition. This fiscal advantage empowers businesses to channel their resources more strategically, spurring innovation and market expansion.
Further bolstering India's outsourcing narrative is its favorable geographic positioning. The time zone differential facilitates a 24/7 work model, ensuring that global clients experience uninterrupted service delivery, be it customer support, back-end operations, or IT solutions.
The government's proactive stance in promoting the IT and outsourcing sectors through investor-friendly policies, tax incentives, and infrastructure development initiatives has further solidified India's position. Such state-backed support, coupled with private sector ingenuity, creates a fertile ground for outsourcing endeavors to flourish.
India's outsourcing journey is a testament to the nation's resilience, adaptability, and vision. In a world where business dynamics are in constant flux, India has displayed an uncanny knack to not just adapt but lead, redefining global operational paradigms.
As enterprises across the world grapple with the challenges of the digital age, seeking to streamline operations, reduce costs, and enhance efficiency, India stands ready. With its unparalleled confluence of tradition, talent, and technology, the nation beckons as the ultimate outsourcing destination, promising not just solutions but transformative experiences.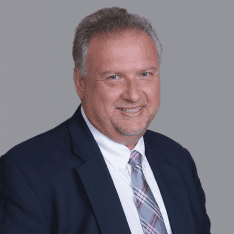 Co-CEO & CCO
US: 866-201-3370
AU: 1800-370-551
UK: 808-178-0977
j.maczynski@piton-global.com
Are you looking for an onshore, nearhsore, or offshore outsourcing solution? Don't know where to start? I am always happy to help.
Let's chat!
Best Regards,
John
Success in outsourcing isn't a matter of chance, but rather the result of a meticulously defined process, a formula that Fortune 500 companies have diligently honed over time. This rigor is a significant factor in the rarity of failures within these industry titans' outsourced programs.
Having spent over two decades partnering with and delivering Business Process Outsourcing (BPO) solutions to Fortune 500 clients, John possesses an in-depth understanding of this intricate process. His comprehensive approach incorporates an exhaustive assessment of outsourcing requirements, precise vendor sourcing, and a robust program management strategy.