In today's dynamic healthcare landscape, marked by increasing complexity and evolving patient expectations, businesses worldwide are grappling with challenges of cost optimization, efficiency, and quality of service. A solution that has gained significant momentum is Business Process Outsourcing (BPO), particularly in the healthcare technology sector. A notable standout in this global trend is the Philippines, thanks to its distinctive mix of skills, resources, and technological prowess.
The Spectrum of Outsourced Services
Healthtech companies outsource an array of services to the Philippines. These range from administrative and back-office operations to specialized healthcare services. Core offerings include medical billing and coding, patient services such as appointment scheduling, healthcare IT support, data management services like electronic medical record (EMR) management, clinical research, pharmaceutical services, and even telemedicine services.
Moreover, outsourcing to the country has extended to complex processes such as pharmacy benefit management and clinical decision support, which requires a deep understanding of healthcare protocols and regulations.
The Philippines Advantage
The Southeast Asian nation's appeal as a prime outsourcing destination stems from its unique blend of resources. Notably, the country boasts a vast pool of healthcare professionals, which includes nurses, medical technologists, and doctors, who bring to the table their deep domain knowledge and customer service skills. This workforce is proficient in English, easing communication barriers, and is culturally aligned with Western norms, ensuring smooth business interactions.
Additionally, despite delivering high-quality services, the Philippines offers competitive labor costs. This cost-effectiveness is a significant driver for businesses that seek to maximize their budgets, allowing for resource reallocation towards strategic growth initiatives and innovative healthtech solutions.
Customer Experience (CX) and Omnichannel Support
Philippine contact centers have made a name for themselves in the realm of customer experience (CX). Through their omnichannel support framework, these BPOs deliver a consistent and seamless CX across various customer touchpoints. This integration is backed by digital platforms ensuring 24/7 availability, which ensures patients and healthcare providers can access support whenever required.
Harnessing Emerging Technologies
The hallmark of the BPO industry is its adeptness in leveraging emerging technologies. Outsourcing providers in the Philippines employ cutting-edge tech tools such as artificial intelligence (AI), machine learning (ML), big data analytics, and cloud computing to provide superior healthcare services.
AI-powered chatbots and virtual assistants handle routine inquiries, while machine learning algorithms are deployed for predictive analyses, fostering proactive patient care. Furthermore, big data analytics enables BPOs to deliver personalized patient services, enhancing satisfaction and fostering loyalty.
Telemedicine is another key technology integrated by Philippine BPOs. Amidst the ongoing pandemic, telemedicine platforms have emerged as a critical tool, enabling remote consultations and ensuring continuity of care. These platforms incorporate stringent data encryption and privacy controls, thus maintaining HIPAA compliance and building patient trust.
24/7 Operating Model
In the healthcare sector, the time-critical nature of services highlights the importance of a 24/7 operating model. Filipino BPOs excel in this aspect, providing continuous support to patients and healthcare providers across the globe. This round-the-clock service helps mitigate risks, manage crises, and ensures customers feel secure with their healthtech service provider's reliability.
Multilingual Services
Another compelling feature of Filipino BPOs is their multilingual capabilities. Offering services in over 30 languages, Filipino BPOs effectively cater to a global customer base. This linguistic competence, coupled with a sensitivity to cultural nuances, facilitates superior patient engagement, thereby enhancing the CX and promoting patient satisfaction.
Healthtech outsourcing to the Philippines is not just a strategic decision, but a comprehensive solution that offers multifold benefits. By leveraging the country's vast healthcare knowledge, tech-savvy workforce, and excellent customer service, healthtech companies can optimize their operations, elevate patient experiences, and place themselves at the forefront of the rapidly evolving global healthcare industry. As healthcare companies continue to navigate the complexities of the post-pandemic world, the Philippines is poised to remain an essential partner in their journey.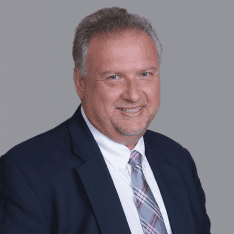 Co-CEO & CCO
US: 866-201-3370
AU: 1800-370-551
UK: 808-178-0977
j.maczynski@piton-global.com
Are you looking for an onshore, nearhsore, or offshore outsourcing solution? Don't know where to start? I am always happy to help.
Let's chat!
Best Regards,
John
Success in outsourcing isn't a matter of chance, but rather the result of a meticulously defined process, a formula that Fortune 500 companies have diligently honed over time. This rigor is a significant factor in the rarity of failures within these industry titans' outsourced programs.
Having spent over two decades partnering with and delivering Business Process Outsourcing (BPO) solutions to Fortune 500 clients, John possesses an in-depth understanding of this intricate process. His comprehensive approach incorporates an exhaustive assessment of outsourcing requirements, precise vendor sourcing, and a robust program management strategy.