BPO Services India: Mastering the Symphony of Global Business Operations
In the grand orchestra of global business, where myriad operations and processes harmonize to create value, Business Process Outsourcing (BPO) has emerged as the maestro, orchestrating efficiency, agility, and cost-effectiveness. Amidst this global dynamic, India stands tall, not merely as a participant but as a conductor, leading the outsourcing symphony with unparalleled mastery and vision.
India's journey to becoming a BPO powerhouse has been a blend of strategy, talent, and technology. At the core of this success is the nation's vast reservoir of human capital. Equipped with robust educational backgrounds, linguistic prowess, and a knack for adapting to global business cultures, the Indian workforce has consistently delivered services that resonate with international standards.
Beyond manpower, the technological framework supporting the BPO industry is nothing short of world-class. The country's rapid strides in IT infrastructure have enabled seamless, real-time communication channels, robust data security, and efficient process automation. This digital backbone ensures that businesses partnering with BPO providers in the country receive solutions that are not just top-notch but also future-ready.
The cost matrix further elevates India's appeal in the BPO landscape. By delivering top-tier services at competitive prices, the nation provides an unmatched value proposition. This cost efficiency allows businesses, regardless of their scale, to optimize operations, redirecting savings into innovation and growth-centric endeavors.
The Asian country's time zone advantage offers a round-the-clock operational model, ensuring that global clients receive uninterrupted services, addressing their queries, and solving challenges in real-time.
But India's outsourcing brilliance isn't solely about metrics, cost, and technology. The country's intrinsic value system, emphasizing dedication, integrity, and customer-centricity, reflects profoundly in its BPO services. This commitment to excellence, combined with a partnership-driven approach, ensures that clients receive tailored solutions, designed around their unique business narratives and objectives.
Diverse service offerings, from customer support and back-office operations to finance and HR solutions, highlight the versatility of India's BPO sector. This holistic service spectrum, complemented by a culture of continuous learning and upskilling, ensures that India remains ahead of the curve, anticipating global business trends and challenges.
Governmental support, through policies fostering IT growth, infrastructure development, and skill enhancement programs, has further bolstered the country's BPO ecosystem. These initiatives have amplified the nation's capabilities, ensuring a conducive environment for both providers and their global clientele.
In the evolving tableau of global business, where agility, efficiency, and strategic vision define success, BPO services have emerged as the linchpin. And the country destination, with its blend of talent, technology, cost-effectiveness, and unwavering commitment to excellence, has carved its niche as the global epicenter of BPO services.
For businesses aiming to harness the transformative power of BPO, India beckons. As the conductor of the global BPO symphony, the nation promises a performance that's harmonious, impactful, and aligned with the future.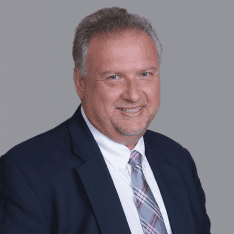 Co-CEO & CCO
US: 866-201-3370
AU: 1800-370-551
UK: 808-178-0977
j.maczynski@piton-global.com
Are you looking for an onshore, nearhsore, or offshore outsourcing solution? Don't know where to start? I am always happy to help.
Let's chat!
Best Regards,
John
Success in outsourcing isn't a matter of chance, but rather the result of a meticulously defined process, a formula that Fortune 500 companies have diligently honed over time. This rigor is a significant factor in the rarity of failures within these industry titans' outsourced programs.
Having spent over two decades partnering with and delivering Business Process Outsourcing (BPO) solutions to Fortune 500 clients, John possesses an in-depth understanding of this intricate process. His comprehensive approach incorporates an exhaustive assessment of outsourcing requirements, precise vendor sourcing, and a robust program management strategy.