In a sprawling office complex in the heart of Manila, a phalanx of healthcare professionals is working around the clock. Their expertise spans across multiple areas: medical coding, billing, clinical research, telemedicine, and more. But they are not doctors or nurses in the traditional sense. They are the unseen heroes of the healthcare industry – specialists at a healthcare Business Process Outsourcing (BPO) company in the Philippines.
The country has long been recognized as a global BPO powerhouse. With its educated English-speaking population, relatively lower labor costs, and robust infrastructure, the country has become an attractive destination for companies looking to outsource their business processes. But the latest chapter in this success story is being written not by call center operators or tech support teams, but by professionals in the healthcare sector.
Healthcare BPO: A Rising Sector
In recent years, healthcare BPO in the Philippines has gained significant traction. Analysts estimate that the industry has grown over 10% annually, fueled by increasing demand for cost-effective and quality healthcare services worldwide.
The robust healthcare BPO industry is a testament to the country's ability to adapt and innovate. With a booming population of over 110 million people, the country has a vast pool of healthcare professionals, many of whom are shifting toward the outsourcing industry for better opportunities.
Redefining Global Healthcare Services
Companies from around the globe, particularly from the United States, have been tapping into this rich talent pool. The trend has been driven by the need for streamlining processes, reducing operational costs, and focusing on core competencies.
Healthcare BPO providers in the Philippines offer a wide array of services. They range from front-end services like patient engagement and scheduling to back-end services such as medical coding, billing, and claims management. They also provide more specialized services like telemedicine, clinical research, pharmaceutical benefits management, and even healthcare IT solutions.
The result? A more efficient and effective healthcare system. By outsourcing non-core, administrative tasks to contact centers and back-office outsourcing providers, healthcare providers can concentrate on patient care, which ultimately leads to improved patient outcomes.
Case in Point: Telemedicine
One area where the country has made a notable impact is telemedicine. The COVID-19 pandemic has accelerated the adoption of telemedicine worldwide, and the BPO industry has been instrumental in this shift.
Healthcare outsourcing providers have been providing telemedicine services, allowing patients to consult with doctors remotely. This has not only made healthcare more accessible but also safer during these unprecedented times.
Challenges and the Road Ahead
Despite the success, the industry is not without its challenges. For one, data security is a paramount concern. As BPOs handle sensitive patient information, ensuring data privacy and complying with regulations like the Health Insurance Portability and Accountability Act (HIPAA) in the U.S. is a must.
Moreover, despite the large pool of healthcare professionals in the Philippines, the industry is grappling with a talent shortage in more specialized areas. Upskilling the current workforce and attracting more talent is a priority.
But the industry is rising to these challenges. Investment in cybersecurity infrastructure is on the rise, and so are collaborations with educational institutions to nurture talent.
The Philippines' healthcare outsourcing industry is redefining global healthcare services. Its growth is a testimony to the country's resilience, adaptability, and determination to deliver quality services, regardless of the challenges that come its way. And as the world continues to grapple with healthcare challenges, the industry is poised to play an even more critical role in the global healthcare ecosystem.
In the final analysis, the local healthcare BPO industry isn't just thriving; it's helping to reshape the global healthcare landscape by unburdening healthcare providers of administrative tasks, these firms are helping to streamline services, improve patient outcomes, and ultimately enhance the human experience of healthcare. Moreover, their role in telemedicine has brought healthcare services to people who might otherwise not have access due to geographical barriers or a global pandemic.
In an increasingly interconnected world, the continued growth of the healthcare BPO sector serves as a testament to the power of international collaboration in service of a shared goal. This growth, however, is not without challenges.
The demand for more specialized services requires continuous upskilling and workforce development. Educational institutions in the country are therefore partnering with BPO firms to develop tailored programs that will equip their students with the necessary skills for the evolving healthcare landscape.
On the data security front, BPO companies are investing heavily in state-of-the-art cybersecurity infrastructure and rigorous employee training to ensure full compliance with international data privacy regulations.
The government is also playing a vital role in the sector's development, investing in ICT infrastructure, implementing business-friendly policies, and promoting the country as a top destination for healthcare BPO.
Indeed, the success in the healthcare BPO sector has been a group effort, involving government agencies, educational institutions, and private companies, all working together to create a thriving ecosystem for healthcare services.
In the grand scheme of things, the country's healthcare BPO industry's success is not just about the numbers. It's about a nation that is leveraging its resources, its talent, and its spirit of bayanihan (community cooperation) to make a difference in the world of healthcare. It's about a developing country that is stepping up and proving its worth on the global stage.
As the global healthcare landscape continues to evolve in response to technological advancements and changing patient needs, the healthcare BPO industry in the Philippines is well-positioned to keep pace with these changes, ready to adapt, innovate, and continue to redefine what's possible in global healthcare services.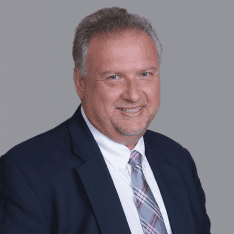 Co-CEO & CCO
US: 866-201-3370
AU: 1800-370-551
UK: 808-178-0977
j.maczynski@piton-global.com
Are you looking for an onshore, nearhsore, or offshore outsourcing solution? Don't know where to start? I am always happy to help.
Let's chat!
Best,
John.
Success in outsourcing isn't a matter of chance, but rather the result of a meticulously defined process, a formula that Fortune 500 companies have diligently honed over time. This rigor is a significant factor in the rarity of failures within these industry titans' outsourced programs.
Having spent over two decades partnering with and delivering Business Process Outsourcing (BPO) solutions to Fortune 500 clients, John possesses an in-depth understanding of this intricate process. His comprehensive approach incorporates an exhaustive assessment of outsourcing requirements, precise vendor sourcing, and a robust program management strategy.