F&A Outsourcing India: Navigating the Financial Landscape with Precision and Pragmatism
The intricate tapestry of financial operations, from ledgers and tax computations to reconciliations and reporting, has always been a vital but challenging domain for businesses. The quest for accuracy, compliance, and efficiency in finance and accounting (F&A) often demands specialized expertise and resources. It's no wonder then that F&A outsourcing has emerged as a strategic move for enterprises worldwide, with India evolving as the beacon of this specialized domain.
One of the foremost factors propelling the counrty to the zenith of F&A outsourcing is its rich talent pool. The nation boasts a plethora of finance professionals, including chartered accountants, financial analysts, and MBAs, all trained to global standards. Their expertise ensures that the gamut of financial services, from basic bookkeeping to intricate financial modeling, is executed with precision and insight.
The technological strides India has made in the F&A sector amplify its allure. By embracing cutting-edge software and platforms, Indian outsourcing firms ensure that financial processes are not just accurate but also agile. Cloud computing, AI-driven analytics, and advanced ERP systems are routinely deployed, offering clients access to real-time data, trend analysis, and predictive insights, all crucial for strategic decision-making.
The cost-benefit of outsourcing finance and acoounting tasks is also significant. The country's service model offers world-class expertise at a fraction of the price one might incur in Western markets. This financial prudence ensures that businesses can allocate resources more judiciously, investing in core operations and innovation.
Another pivotal advantage is the adherence to global standards and compliance. Indian F&A firms are well-versed in international financial reporting standards (IFRS), Generally Accepted Accounting Principles (GAAP), and other regional regulatory frameworks. This proficiency guarantees that businesses remain compliant with global norms, mitigating risks and bolstering investor confidence.
India's commitment to continuous learning and upskilling ensures that the F&A sector remains abreast of the evolving global financial landscape. Regular training sessions, certifications, and workshops keep the professionals updated, ensuring their skill set is always in sync with global best practices.
But it's not just the tangible assets and metrics that define India's dominance in F&A outsourcing. At its core, the nation's ethos revolves around a partnership approach. Indian F&A firms view their global clientele not as mere customers but as partners, striving to understand their unique challenges, goals, and visions. This collaborative approach ensures tailor-made solutions, fostering growth and stability.
As the financial realm becomes increasingly intricate and dynamic, the need for specialized expertise becomes paramount. India, with its harmonious blend of talent, technology, cost-effectiveness, and collaborative ethos, stands out as the fulcrum of F&A outsourcing.
For businesses, from startups charting their initial financial blueprints to multinational conglomerates streamlining global operations, the message is lucid: If the goal is to navigate the financial maze with finesse, foresight, and fiscal responsibility, the nation's finance and accounting outsourcing landscape offers the roadmap to success.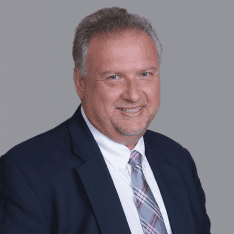 Co-CEO & CCO
US: 866-201-3370
AU: 1800-370-551
UK: 808-178-0977
j.maczynski@piton-global.com
Are you looking for an onshore, nearhsore, or offshore outsourcing solution? Don't know where to start? I am always happy to help.
Let's chat!
Best Regards,
John
Success in outsourcing isn't a matter of chance, but rather the result of a meticulously defined process, a formula that Fortune 500 companies have diligently honed over time. This rigor is a significant factor in the rarity of failures within these industry titans' outsourced programs.
Having spent over two decades partnering with and delivering Business Process Outsourcing (BPO) solutions to Fortune 500 clients, John possesses an in-depth understanding of this intricate process. His comprehensive approach incorporates an exhaustive assessment of outsourcing requirements, precise vendor sourcing, and a robust program management strategy.