Proptech BPO Philippines: Navigating the Digital Realms of Global Real Estate
As the winds of digital transformation sweep across industries, real estate, a sector once reliant on brick-and-mortar interactions, is no exception. Enter proptech, the synthesis of property and technology, shaping the future of real estate transactions, management, and innovation. Amidst this technological upheaval, the Philippines stands as a key collaborator, offering specialized BPO services tailored for the burgeoning Proptech sector.
The advent of virtual tours, blockchain-based property transactions, AI-driven real estate analytics, and smart property management systems has intensified the demand for adept technical support and development solutions. The Southeast Asian archipelago, with its profound BPO legacy and tech-savvy workforce, responds to this call with finesse and adaptability. Leveraging its strengths in IT, customer support, and process outsourcing, the country delves deep into the multifaceted world of Proptech.
A striking advantage that the Philippines brings to this evolving domain is its vast reservoir of IT professionals familiar with the global real estate landscape. These experts, backed by rigorous training and exposure to international proptech standards, ensure that solutions emerging from the nation are both innovative and globally relevant. From platform development and system integration to user support and data analytics, the country offers a comprehensive suite tailored to the needs of Proptech enterprises.
But the essence of the Philippines' contribution to BPO extends beyond mere service provision. The nation acts as a crucible for innovation. With collaborative endeavors alongside global proptech leaders, it has given rise to research hubs and developmental labs. These establishments focus on harnessing emerging technologies like IoT, AR/VR, and machine learning to craft the next generation of real estate solutions.
Given the significant monetary implications in real estate, ensuring transactional security and data integrity is pivotal. The country, attuned to these imperatives, champions robust cybersecurity measures. Adherence to global data protection regulations reinforces the Philippines' stance on facilitating secure and transparent proptech interactions.
The path isn't devoid of challenges. The dynamic nature of proptech demands perpetual learning and adaptation. Real estate nuances vary across regions, requiring solutions that are both universally applicable and locally customized. The nation's inherent adaptability, combined with its commitment to continuous upskilling, equips it to adeptly address these intricacies.
Projecting into the future, the horizon appears promising for the Philippines in the proptech BPO arena. As real estate firms globally pivot towards digitization, the emphasis on seamless tech integration, innovative solutions, and reliable support will intensify. With its strategic positioning at the nexus of real estate and technology, the country is primed to play a transformative role in this digital property revolution.
The Philippines, through its proptech BPO endeavors, embodies a synthesis of vision, expertise, and technological prowess. As real estate journeys further into the digital realm, this nation stands prepared, not merely to support but to lead, crafting a future where property interactions are as fluid as they are innovative.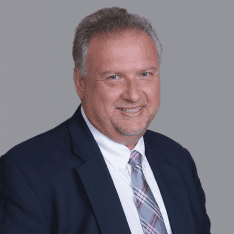 Co-CEO & CCO
US: 866-201-3370
AU: 1800-370-551
UK: 808-178-0977
j.maczynski@piton-global.com
Are you looking for an onshore, nearhsore, or offshore outsourcing solution? Don't know where to start? I am always happy to help.
Let's chat!
Best Regards,
John
Success in outsourcing isn't a matter of chance, but rather the result of a meticulously defined process, a formula that Fortune 500 companies have diligently honed over time. This rigor is a significant factor in the rarity of failures within these industry titans' outsourced programs.
Having spent over two decades partnering with and delivering Business Process Outsourcing (BPO) solutions to Fortune 500 clients, John possesses an in-depth understanding of this intricate process. His comprehensive approach incorporates an exhaustive assessment of outsourcing requirements, precise vendor sourcing, and a robust program management strategy.