Finance and Accounting Outsourcing Philippines: Revolutionizing Financial Dynamics with Precision and Scalability
The financial heartbeat of any business, no matter its size, relies on accurate and efficient finance and accounting functions. In the contemporary business landscape, the Philippines is etching its mark as the go-to hub for finance and accounting outsourcing (FAO). This Asian archipelago, leveraging its blend of expert manpower and technological advancements, offers global businesses a streamlined approach to financial operations.
When discussing the nation, it's essential to grasp the gamut of services the country provides. From basic bookkeeping, accounts payable and receivable, to intricate financial analysis, forecasting, and compliance functions, the Philippines' offering is vast and varied. But it's not just the range of services that draws businesses to this nation; it's the meticulous attention to detail, accuracy, and the remarkable value proposition.
The evolution of the Philippines in this sector has roots in its broader BPO success. The impressive English proficiency of its workforce, the nation's educational system emphasizing commerce and finance, and the cultural inclination towards precision and thoroughness have naturally paved the way for finance and accounting outsourcing prominence. Moreover, with finance being a universal language, the country has adeptly positioned itself to cater to global financial norms and standards.
The advantages of outsourcing these critical functions to the nation are manifold. For many businesses, especially startups and SMEs, establishing a full-fledged financial department can be cost-prohibitive. It offers an optimal solution – high-quality services at a fraction of the cost. This not only ensures cost savings but also allows businesses to focus on core operations, knowing that their financial health is in competent hands.
Another driving factor for the country's ascent in the FAO domain is the seamless integration of technology. With the surge of fintech solutions, automation, and AI-driven analytics, the Philippines remains proactive. By consistently upskilling its workforce and adopting the latest software and tools, the nation ensures that its financial services are not only current but also future-ready.
Like all sectors, finance and accounting outsourcing to the Philippines faces its set of challenges. The sensitive nature of financial data necessitates stringent measures for data protection and cybersecurity. Ensuring that these protocols align with international standards is paramount. Continuous training and awareness programs are also integral to keep abreast of the ever-evolving global financial regulations and best practices.
Peering into the horizon, the prospects for the Southeast Asian BPO powerhouse in FAO are vibrant. As the global business ecosystem becomes increasingly interconnected, the demand for standardized, efficient, and cost-effective financial solutions will only escalate. The Philippines, with its formidable infrastructure and commitment to excellence, is poised to meet these demands head-on.
When it comes to finance and accounting outsourcing, the Philippines isn't just a participant in the global arena; it's a frontrunner. Through its combination of human expertise, technological innovation, and a culture of diligence, the nation promises not only to cater to the financial needs of today but to anticipate and shape those of tomorrow.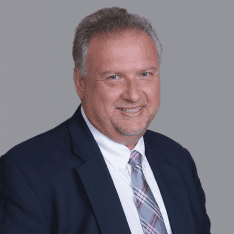 Co-CEO & CCO
US: 866-201-3370
AU: 1800-370-551
UK: 808-178-0977
j.maczynski@piton-global.com
Are you looking for an onshore, nearhsore, or offshore outsourcing solution? Don't know where to start? I am always happy to help.
Let's chat!
Best Regards,
John
Success in outsourcing isn't a matter of chance, but rather the result of a meticulously defined process, a formula that Fortune 500 companies have diligently honed over time. This rigor is a significant factor in the rarity of failures within these industry titans' outsourced programs.
Having spent over two decades partnering with and delivering Business Process Outsourcing (BPO) solutions to Fortune 500 clients, John possesses an in-depth understanding of this intricate process. His comprehensive approach incorporates an exhaustive assessment of outsourcing requirements, precise vendor sourcing, and a robust program management strategy.