Insurance BPO Philippines: Revolutionizing Customer Experience in the Insurance Sector
In the complex web of the insurance sector, where policy details, claims, and customer queries can easily get entangled, the Philippines has emerged as a powerful player that untangles these complexities, bringing forth clarity, efficiency, and most crucially, enhanced Customer Experience (CX). The growth of Business Process Outsourcing (BPO) in the Philippines, especially in the realm of insurance, is not just about cost savings or operational efficiency anymore; it's predominantly about reshaping and uplifting the customer experience.
The insurance landscape is riddled with intricate processes – from underwriting to policy management, claims processing to renewals. Add to this the emergent digital dynamics, and we find an industry in dire need of agility and adaptability. This is where the Philippines, with its blend of skilled manpower and technological prowess, steps in.
For the average customer, insurance can seem like a daunting domain. The maze of terms, conditions, and procedures often leads to confusion. Filipinos, with their inherent empathy and effective communication skills, act as a bridge between insurers and their clientele. The local agents are not just versed in the nuances of insurance but are also trained to convey these intricacies in a manner that's comprehensible and comforting to the customer.
Plus, the rise of InsurTech has ushered in an era of digital claims, online policy management, and AI-driven insurance advisories. The Southeast Asian nation, being a tech-savvy nation with a robust IT infrastructure, has seamlessly integrated these innovations into its BPO services. Today, Filipino outsourcing firms offer chatbot assistance, digital claim validation, online premium calculators, and more, ensuring that digital-native customers experience a smooth, hassle-free insurance journey.
But where the Philippines truly stands apart is in its commitment to continuous CX enhancement. Regular training programs ensure that agents are not just updated with the latest in insurance but are also equipped with soft skills that enhance customer interactions. The country has established state-of-the-art training facilities, simulating real-time customer scenarios, and ensuring that agents are well-prepared for any customer query or challenge.
In addition, the real-time feedback mechanisms in place within these BPO firms ensure that every customer interaction is a learning experience. This focus on constant improvement means that over time, the quality of interactions and solutions provided to customers only gets better, leading to increased customer loyalty and trust.
It's not just about reactive support either. Proactive customer engagement strategies, such as periodic policy check-ins, updates on new insurance products, or advisories on claim processes, ensure that customers feel valued and cared for, even outside of transactional interactions.
While the cost-effectiveness of outsourcing is a significant draw for global insurers, it's the transformative impact on CX that's the real game-changer. In an industry where trust and clarity are paramount, the country ensures that customers don't just get policies; they get peace of mind.
By placing customer experience at the heart of its offerings, the Philippines is not merely offering a service but a partnership with global insurance firms. A partnership that promises growth, innovation, and an unwavering focus on the customer.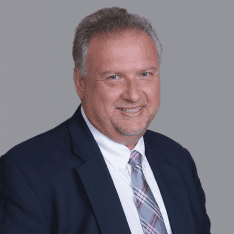 Co-CEO & CCO
US: 866-201-3370
AU: 1800-370-551
UK: 808-178-0977
j.maczynski@piton-global.com
Are you looking for an onshore, nearhsore, or offshore outsourcing solution? Don't know where to start? I am always happy to help.
Let's chat!
Best Regards,
John
Success in outsourcing isn't a matter of chance, but rather the result of a meticulously defined process, a formula that Fortune 500 companies have diligently honed over time. This rigor is a significant factor in the rarity of failures within these industry titans' outsourced programs.
Having spent over two decades partnering with and delivering Business Process Outsourcing (BPO) solutions to Fortune 500 clients, John possesses an in-depth understanding of this intricate process. His comprehensive approach incorporates an exhaustive assessment of outsourcing requirements, precise vendor sourcing, and a robust program management strategy.