The e-commerce industry, marked by its rapid evolution and ceaseless innovation, has necessitated robust and comprehensive support services. Among the leading providers globally, the Philippines has carved an impressive niche, owing to its unique confluence of diverse services, seamless processes, advanced technology integration, and a competent human resource pool. This piece dives deeper into the intricate landscape of e-commerce support outsourcing in the Philippines, sans marketing services.
The Panorama of E-Commerce Support Services in the Philippines
The e-commerce support offered by BPOs in the Philippines extends beyond the traditional scope, demonstrating an innovative approach to cater to the multifaceted needs of global e-commerce businesses.
1. Holistic Customer Service: Filipino professionals excel in offering multi-channel customer support. Leveraging live chat, email, social media, and call center services, they provide immediate and personalized responses. Their expertise also extends to technical support, helping customers navigate through websites or mobile apps, resolve system errors, and understand product features.
2. Comprehensive Order Management: Philippine-based service providers deliver an end-to-end order management solution, starting from capturing the order details to order confirmation, processing, tracking, and successful delivery. They handle multiple vendors, coordinate with logistics partners, manage stock levels, and ensure the timely delivery of products, mitigating the risk of order cancellations and enhancing customer satisfaction.
3. Meticulous Product Data Management: Ensuring that product data is accurately represented is a crucial aspect of e-commerce. Filipino professionals are proficient in managing extensive product catalogs, and regularly updating product specifications, descriptions, prices, and images. They handle SKU creation, taxonomy development, category management, and attribute mapping, ensuring that the product information is accurate, consistent, and search-friendly.
4. Efficient Back-Office Operations: The Philippines offers a wide array of back-office services to e-commerce businesses, including data entry, accounting, HR, and administrative tasks. More advanced services like business analytics and market research are also provided to aid strategic decision-making.
Process Excellence in E-Commerce Support Services
The nation's e-commerce support sector is marked by its adherence to efficient and seamless processes. A combination of industry best practices, standard operating procedures, process optimization strategies, and continuous improvement initiatives contribute to this efficiency.
For example, in customer service, established protocols and guidelines ensure uniform service quality across all customer touchpoints. In order management, streamlined processes and coordination mechanisms ensure efficient handling of orders, even during peak seasons. Regular audits, quality checks, and feedback mechanisms are in place to maintain high service standards and drive continuous improvement.
Leveraging Advanced Technologies
The Philippine e-commerce support industry is known for its adeptness in leveraging advanced technologies. AI-powered chatbots handle simple customer queries round the clock, while CRM systems facilitate customer interaction tracking and personalization.
In order management, Order Management Systems (OMS) and Warehouse Management Systems (WMS) are used to streamline the process and improve accuracy. AI and machine learning algorithms help in demand forecasting, inventory optimization, and logistics planning.
For product data management, Product Information Management (PIM) systems are used to maintain and manage product data centrally. Data analytics tools are used to analyze sales trends, customer behavior, and market dynamics, providing valuable insights for business decision-making.
Moreover, the industry places high importance on data security, implementing stringent measures, and following international data protection standards to safeguard business and customer data.
The Indispensable Role of Human Agents
The success of the e-commerce support industry in the Philippines can largely be attributed to its workforce. Filipino professionals, known for their proficiency in English, technical skills, and customer-centric approach, add a human touch that cannot be replaced by technology.
They handle complex customer queries, make critical decisions, and carry out tasks that require discretion and judgment. They are trained to use advanced technologies and systems, ensuring that they can provide efficient and personalized service to customers.
The industry also places a strong emphasis on the continuous development of its human resources. Regular training programs and workshops are conducted to enhance their skills and knowledge in line with the evolving e-commerce landscape.
In essence, the Philippines' e-commerce support outsourcing sector is marked by its broad service portfolio, process excellence, adept use of technology, and competent workforce. It provides a holistic solution to e-commerce businesses, helping them operate efficiently, enhance customer satisfaction, and stay competitive in the rapidly evolving e-commerce landscape.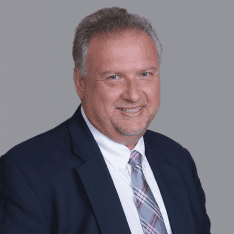 Co-CEO & CCO
US: 866-201-3370
AU: 1800-370-551
UK: 808-178-0977
j.maczynski@piton-global.com
Are you looking for an onshore, nearhsore, or offshore outsourcing solution? Don't know where to start? I am always happy to help.
Let's chat!
Best,
John.
Success in outsourcing isn't a matter of chance, but rather the result of a meticulously defined process, a formula that Fortune 500 companies have diligently honed over time. This rigor is a significant factor in the rarity of failures within these industry titans' outsourced programs.
Having spent over two decades partnering with and delivering Business Process Outsourcing (BPO) solutions to Fortune 500 clients, John possesses an in-depth understanding of this intricate process. His comprehensive approach incorporates an exhaustive assessment of outsourcing requirements, precise vendor sourcing, and a robust program management strategy.