The Industry Best Practices used by Fortune 500 corporations for identifying, evaluating, and selecting the most qualified BPOs
The BPO vendor selection is an important process for any organization, but it can be particularly challenging for Fortune 500 corporations due to the scale and complexity of their operations. These organizations often have stringent requirements for vendor performance and need to ensure that they are working with reliable and capable service providers. As a result, Fortune 500 corporations tend to follow industry best practices when it comes to BPO vendor identification, evaluation, and selection.
Now, let's take a look at some of the key industry best practices that Fortune 500 corporations may follow in this process:
Define the scope of work: It is important for organizations to clearly define the scope of work that they are outsourcing, including the specific functions or processes that will be performed by the vendor. This helps to ensure that the vendor understands the expectations and requirements of the organization, and can help to avoid misunderstandings or miscommunications down the line.
Conduct a thorough vendor search: Companies may conduct a thorough search for potential vendors, including networking with industry professionals and issuing requests for proposals (RFPs) to multiple vendors. This helps to ensure that the organization has a wide pool of qualified candidates to choose from.
Review and evaluate proposals: The organization will review and evaluate the proposals submitted by the vendors in response to the RFP, considering factors such as the vendor's experience, track record, references, and overall fit with the organization's needs.
Evaluate vendor capabilities: Once a shortlist of potential vendors has been identified, it is important for organizations to carefully evaluate the capabilities of each vendor to ensure that they have the skills and resources necessary to meet the organization's needs. This can include reviewing the vendor's experience, track record, and references, as well as visiting the vendor's facility and speaking with their team.
Negotiate the terms of the contract: Once a vendor has been selected, it is important for organizations to negotiate the terms of the contract to ensure that both parties have a clear understanding of their rights and responsibilities. This can include issues such as pricing, service level agreements, and termination clauses.
Monitor vendor performance: Once the contract is in place, it is important for organizations to closely monitor the vendor's performance to ensure that they are meeting the agreed-upon terms and delivering high-quality services. This can include setting performance metrics and conducting regular evaluations and reviews.
By following these industry best practices, companies of all sizes and industries can identify, evaluate, and select BPO vendors that are reliable, capable, and aligned with their business needs and goals. This will help eliminate potential risks and maximize the benefits of outsourcing.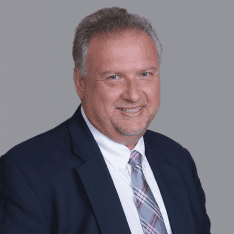 Co-CEO & CCO
US: 866-201-3370
AU: 1800-370-551
UK: 808-178-0977
j.maczynski@piton-global.com
Are you looking for an onshore, nearhsore, or offshore outsourcing solution? Don't know where to start? I am always happy to help.
Let's chat!
Best Regards,
John
Success in outsourcing isn't a matter of chance, but rather the result of a meticulously defined process, a formula that Fortune 500 companies have diligently honed over time. This rigor is a significant factor in the rarity of failures within these industry titans' outsourced programs.
Having spent over two decades partnering with and delivering Business Process Outsourcing (BPO) solutions to Fortune 500 clients, John possesses an in-depth understanding of this intricate process. His comprehensive approach incorporates an exhaustive assessment of outsourcing requirements, precise vendor sourcing, and a robust program management strategy.