As the insurance industry continues to evolve under the influence of technology, customer demands, and business realities, insurance process outsourcing to the Philippines has emerged as a strategic move. This model harmonizes industry-specific expertise, innovative methodologies, and operational efficiency to form a competitive solution that caters to global insurers.
Financial considerations, specifically cost efficiency, are fundamental drivers of the outsourcing model. However, it would be simplistic to credit cost alone for the rising allure of the Philippines as an outsourcing destination. Rather, it is the convergence of several factors – from cost to skills to technology – that collectively makes this Southeast Asian nation an attractive option for foreign-based insurance companies.
Skilled Workforce and Cultural Compatibility
The country presents a compelling advantage in its highly-skilled, English-proficient workforce. They are adept at handling a variety of insurance tasks including claims processing, underwriting, policy administration, and customer support. Additionally, their cultural compatibility with Western norms and practices facilitates smoother communication and service delivery, minimizing the cultural gaps often encountered in outsourcing arrangements.
Innovation and Technological Mastery
In recent years, the insurance BPO sector has evolved into a technologically sophisticated ecosystem. Technology acts as a lever that drives efficiency, precision, and innovation in service delivery. Many outsourcing companies have adopted advanced technologies such as artificial intelligence (AI), machine learning (ML), and cloud-based platforms to streamline processes, automate routine tasks, and safeguard sensitive data.
AI and ML, in particular, have shown their prowess in enhancing risk assessment and decision-making processes. For instance, predictive analysis algorithms can be used in underwriting and claim settlement processes, allowing for faster processing times and reducing potential backlogs. On the other hand, intelligent chatbots and virtual assistants are deployed to deliver round-the-clock customer service, improving customer satisfaction and retention.
Cloud technologies are another key pillar, offering scalability and robust data protection. Cloud-based systems permit firms to effortlessly scale their operations based on fluctuating business demands. Additionally, these systems enable seamless remote access, thus promoting efficient collaboration within dispersed teams – a capability that has proven invaluable in today's increasingly remote work setups.
Internationally Recognized Process Standards
Quality and consistency form the bedrock of any successful outsourcing relationship. Philippine outsourcing providers have adopted internationally recognized standards. These accreditations vouch for their commitment to upholding superior service quality, stringent data security protocols, and continual process improvement.
The Agile methodology has found favor among these firms, contributing to responsive, adaptable, and client-focused service delivery. Agile promotes iterative development, rapid feedback, and high flexibility, allowing firms to swiftly react to changing client needs, market conditions, and regulatory landscapes.
Human Element and Continuous Learning
Despite the heavy influence of technology, the human element remains irreplaceable in insurance processes. Filipino professionals are celebrated for their customer-centricity, empathy, and dedication, which enable them to deliver personalized services.
Complementing this innate warmth is a strong focus on continuous learning and development. BPOs often have robust in-house training programs, ensuring their teams are conversant with the latest industry trends, regulatory changes, and technological advancements. This consistent upskilling of employees solidifies their standing as domain experts and bolsters their ability to serve clients effectively.
Collaborative Relationships
Outsourcing relationships in the Philippines often transcend the transactional level and mature into strategic partnerships. Filipino firms strive to understand their client's unique needs and objectives, align their services to these needs, and provide solutions that are truly transformative. By doing so, they position themselves not as mere service providers, but as growth partners that clients can rely on.
The insurance BPO industry in the Philippines stands out as a holistic solution for foreign insurers. The amalgamation of service quality, process optimization, technological prowess, and a highly-skilled workforce sets it apart. For global insurers seeking cost-effective, efficient, and cutting-edge solutions, the country remains a promising and reliable choice in a rapidly changing insurance landscape.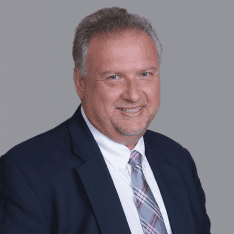 Co-CEO & CCO
US: 866-201-3370
AU: 1800-370-551
UK: 808-178-0977
j.maczynski@piton-global.com
Are you looking for an onshore, nearhsore, or offshore outsourcing solution? Don't know where to start? I am always happy to help.
Let's chat!
Best,
John.
Success in outsourcing isn't a matter of chance, but rather the result of a meticulously defined process, a formula that Fortune 500 companies have diligently honed over time. This rigor is a significant factor in the rarity of failures within these industry titans' outsourced programs.
Having spent over two decades partnering with and delivering Business Process Outsourcing (BPO) solutions to Fortune 500 clients, John possesses an in-depth understanding of this intricate process. His comprehensive approach incorporates an exhaustive assessment of outsourcing requirements, precise vendor sourcing, and a robust program management strategy.