E-Commerce Outsourcing in the Philippines: Accelerating Online Retail Growth with Expertise and Innovation
E-commerce outsourcing in the Philippines is playing a critical role in accelerating online retail growth, providing international businesses with a rich blend of expertise, innovation, and operational excellence. As the digital marketplace expands, outsourcing firms offer tailored e-commerce solutions that drive sales, enhance customer engagement, and streamline operations.
Strategic E-Commerce Support
The Philippine outsourcing sector has developed a strategic approach to e-commerce support, encompassing a wide range of services that go beyond basic customer service. These include product information management, order processing, digital marketing, and data analytics, all designed to optimize the online reatail lifecycle and provide a competitive edge to online retailers.
Tech-Enabled Customer Service
Outsourcing providers are adept at harnessing technology to elevate the online shopping experience. Utilizing AI chatbots for instant customer interaction, CRM systems for personalized service, and omnichannel support, they ensure that customers have a seamless and satisfying shopping experience, no matter the digital platform they choose.
Cost-Effective Operations
Outsourcing e-commerce functions to the Philippines allows online retailers to significantly reduce operational costs without sacrificing quality. The cost savings achieved can be reinvested into core business areas such as product development and market expansion, fuelling further growth and innovation.
Scalability for Seasonal Demands
The flexible nature of Philippine BPO services is particularly beneficial for e-commerce businesses that experience seasonal fluctuations in demand. Outsourcing partners in the country can quickly scale operations up or down, providing the agility needed to respond to market changes and consumer trends effectively.
Digital Marketing and SEO Expertise
E-commerce is not just about managing an online store; it's about driving traffic and converting leads. outsourcing firms offer digital marketing and SEO expertise to enhance online visibility, attract potential customers, and improve conversion rates, which are crucial for e-commerce success.
Data Security and Compliance
With online retail, data security and compliance with regulations like GDPR are paramount. Philippine BPO companies are well-versed in data protection laws and employ stringent security measures to safeguard customer information, ensuring that online retailers can operate with confidence.
Multilingual Support for Global Reach
The linguistic capabilities of the Filipino workforce enable e-commerce businesses to provide multilingual customer support, an essential component for global expansion. This allows online retailers to cater to a broader customer base and establish a strong international presence.
Analytics and Insights for Business Decisions
Data is the lifeblood of e-commerce, and outsourcing firms in the country specialize in analytics and business intelligence. By analyzing customer data, they provide valuable insights that inform business decisions, from inventory management to personalized marketing campaigns.
A Hub for E-Commerce Innovation
The Philippines has become a hub for e-commerce innovation, with outsourcing firms continuously exploring new technologies and practices to enhance online retail operations. Their proactive approach to e-commerce challenges and opportunities makes them ideal partners for businesses looking to thrive in the digital economy.
Online retail outsourcing in the Philippines offers a strategic advantage for online retailers looking to accelerate their growth. With a combination of cost efficiency, technological expertise, and a customer-centric approach, local BPO firms are essential allies in navigating the complexities of the e-commerce landscape.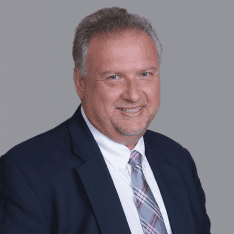 Co-CEO & CCO
US: 866-201-3370
AU: 1800-370-551
UK: 808-178-0977
j.maczynski@piton-global.com
Are you looking for an onshore, nearhsore, or offshore outsourcing solution? Don't know where to start? I am always happy to help.
Let's chat!
Best Regards,
John
Success in outsourcing isn't a matter of chance, but rather the result of a meticulously defined process, a formula that Fortune 500 companies have diligently honed over time. This rigor is a significant factor in the rarity of failures within these industry titans' outsourced programs.
Having spent over two decades partnering with and delivering Business Process Outsourcing (BPO) solutions to Fortune 500 clients, John possesses an in-depth understanding of this intricate process. His comprehensive approach incorporates an exhaustive assessment of outsourcing requirements, precise vendor sourcing, and a robust program management strategy.