Document Retrieval Outsourcing to the Philippines: Streamlining Operations with Specialized Expertise
Document retrieval outsourcing to the Philippines is streamlining operations for businesses around the globe, offering specialized expertise that enhances efficiency and accessibility. As organizations increasingly move towards digital workspaces, the demand for quick and accurate document retrieval has grown exponentially. The country, with its robust BPO infrastructure, is uniquely positioned to meet these demands, providing comprehensive solutions that support the critical functions of data management and documentation.
An Industry Built on Precision and Speed
The BPO sector has developed a niche in document retrieval services, capitalizing on a workforce that is meticulous, tech-savvy, and quick to adapt to the specialized needs of this field. From legal documents to medical records and corporate filings, outsourcing providers handle a diverse array of documentation with precision and speed, ensuring that clients can access the information they need with minimal delay.
Integrating Advanced Technology
Outsourcing firms in the Philippines leverage advanced technology to facilitate document retrieval processes. They employ sophisticated databases, cloud storage solutions, and electronic indexing systems to manage large volumes of documents efficiently. This integration of technology not only accelerates retrieval times but also enhances document security and compliance with international data protection standards.
Customized Solutions for Diverse Industries
Recognizing the varied nature of document retrieval across different industries, BPO providers offer customized solutions tailored to specific sector requirements. Whether it's adhering to the stringent confidentiality protocols of the legal sector or managing the sensitive data of the healthcare industry, these firms have the expertise to navigate the nuances of each domain.
Cost-Effective and Scalable Services
Outsourcing document retrieval to the Philippines presents a cost-effective solution for businesses looking to optimize their back-office operations. With scalable services that can adjust to fluctuating workloads, clients benefit from a flexible model that aligns with their financial and operational goals, all while ensuring the uninterrupted flow of information.
Enhancing Data Accessibility and Compliance
The outsourcing firms in the Philippines are not only retrieval experts but also guardians of data accessibility and compliance. They ensure that documents are handled in accordance with global legal standards, providing businesses with the peace of mind that comes from knowing their information is managed responsibly and ethically.
A Multilingual Workforce for Global Operations
The multilingual capabilities of the Filipino workforce further enhance the appeal of outsourcing document retrieval services to the Philippines. With proficiency in multiple languages, these firms can effectively serve international clients, breaking down language barriers and ensuring clarity in document processing and retrieval.
Continuous Improvement and Training
Contact centers place a strong emphasis on continuous improvement and employee training, keeping their teams updated on the latest document management systems and best practices. This focus on professional development ensures that the services provided remain at the forefront of industry advancements.
A Partner in Digital Transformation
As businesses navigate their digital transformation journeys, call center stand as valuable partners. They assist organizations in transitioning from paper-based systems to digital archives, playing a pivotal role in modernizing operations and supporting the move towards a more agile and paperless environment.
Document retrieval outsourcing to the Philippines offers businesses a strategic advantage, combining specialized expertise with advanced technological systems to provide efficient and secure services. As the demand for quick and reliable access to documentation continues to rise, the BPO sector is well-equipped to support the evolving needs of global clients, reinforcing its status as a leader in the outsourcing industry.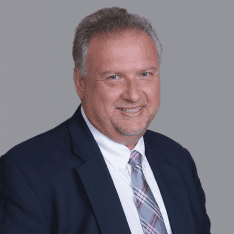 Co-CEO & CCO
US: 866-201-3370
AU: 1800-370-551
UK: 808-178-0977
j.maczynski@piton-global.com
Are you looking for an onshore, nearhsore, or offshore outsourcing solution? Don't know where to start? I am always happy to help.
Let's chat!
Best Regards,
John
Success in outsourcing isn't a matter of chance, but rather the result of a meticulously defined process, a formula that Fortune 500 companies have diligently honed over time. This rigor is a significant factor in the rarity of failures within these industry titans' outsourced programs.
Having spent over two decades partnering with and delivering Business Process Outsourcing (BPO) solutions to Fortune 500 clients, John possesses an in-depth understanding of this intricate process. His comprehensive approach incorporates an exhaustive assessment of outsourcing requirements, precise vendor sourcing, and a robust program management strategy.