BPO Philippines: Supercharging Digital Transformation Across Industries
The Business Process Outsourcing (BPO) industry in the Philippines has become a pivotal force in supercharging digital transformation across various global industries. As a strategic partner in innovation, the Philippine BPO sector is not only providing traditional customer support but is also driving the integration of digital technologies, helping businesses around the world to reshape their operations and embrace the future.
Embracing the Digital Revolution
BPOs in the country are at the forefront of the digital revolution, adopting advanced technologies such as artificial intelligence (AI), robotics process automation (RPA), and cloud computing. These technologies streamline operations, enhance data processing, and automate routine tasks, allowing client companies to focus on core strategic initiatives.
Cultivating a Tech-Savvy Workforce
The workforce within the nation's BPO industry is recognized for its adaptability and tech-savviness. With a strong emphasis on education and continuous learning, BPO professionals in the Philippines are well-equipped to manage and implement complex digital tools, ensuring that businesses can navigate the digital landscape with ease.
Customized Digital Strategies
Philippine outsourcing providers excel in crafting customized digital strategies that align with the specific goals and challenges of their clients. They work closely with businesses to understand their digital maturity and tailor their services accordingly, ensuring a smooth digital transition and maximizing the return on investment.
Enhancing Customer Experiences with Digital Solutions
In the realm of customer experience, BPOs in the Philippines utilize data analytics and machine learning to gain insights into customer behavior, enabling personalized and predictive service models. This focus on enhancing customer experiences through digital solutions is reshaping how businesses interact with their customers, fostering loyalty and driving growth.
Optimizing Operations for Efficiency
Operational efficiency is a key outcome of digital transformation, and BPOs in the Philippines help achieve this by implementing process improvements and digitization. By optimizing workflows and introducing digital efficiencies, they enable client businesses to reduce costs, improve turnaround times, and increase productivity.
Driving Innovation and Competitive Advantage
Local BPOs are not just service providers; they are drivers of innovation. By staying abreast of the latest digital trends and solutions, they help client companies maintain a competitive edge in a rapidly changing business environment. The partnership with BPO firms often leads to innovative product development and service enhancement.
Supporting Global Expansion
Digital transformation is crucial for businesses looking to expand globally, and the Philippine BPO industry plays a critical role in this. With its ability to provide scalable digital services, it supports companies in their international growth efforts, helping them to establish a presence in new markets efficiently and effectively.
A Government-Backed Digital Growth
The country's government's support for the BPO industry, with policies that encourage digital innovation and infrastructure development, has been integral to the sector's success. This governmental backing ensures that the industry remains at the cutting edge of digital transformation initiatives.
The outsourcing sector in the Philippines is supercharging digital transformation, offering a strategic partnership that facilitates innovation and growth. With its blend of technological prowess, skilled professionals, and supportive government policies, the BPO industry is empowering businesses worldwide to navigate the digital age with confidence and agility.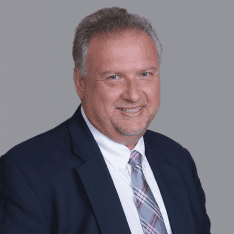 Co-CEO & CCO
US: 866-201-3370
AU: 1800-370-551
UK: 808-178-0977
j.maczynski@piton-global.com
Are you looking for an onshore, nearhsore, or offshore outsourcing solution? Don't know where to start? I am always happy to help.
Let's chat!
Best Regards,
John
Success in outsourcing isn't a matter of chance, but rather the result of a meticulously defined process, a formula that Fortune 500 companies have diligently honed over time. This rigor is a significant factor in the rarity of failures within these industry titans' outsourced programs.
Having spent over two decades partnering with and delivering Business Process Outsourcing (BPO) solutions to Fortune 500 clients, John possesses an in-depth understanding of this intricate process. His comprehensive approach incorporates an exhaustive assessment of outsourcing requirements, precise vendor sourcing, and a robust program management strategy.