Outsourcing technical support to offshore locations has become a strategic move for businesses worldwide. Amidst the myriad of outsourcing destinations, the Philippines has carved a unique niche for itself, emerging as a top choice for technical support outsourcing.
The reasons behind this trend are multi-faceted. Modern customers, armed with a wide range of technological tools, demand swift, effective solutions to their technical problems. Meeting this demand internally can prove daunting for many businesses due to the complexities involved in recruiting, training, and managing a competent, round-the-clock technical support team. These challenges, when combined with the relentless pressure for cost optimization and efficiency, drive businesses to seek efficient outsourcing destinations.
The Philippines' robust call centers, operating under the broad umbrella of the Business Process Outsourcing (BPO) industry, provide an answer to these challenges. They offer a wide spectrum of technical support services to cater to a diverse array of issues ranging from straightforward hardware problems to intricate software glitches. The services cover troubleshooting, product installation guidance, application support, system configuration assistance, and much more, addressing virtually every tech support need a customer might have.
Philippine contact centers are characterized by their unwavering commitment to delivering a superior customer experience (CX). The Filipino agents, well-versed in multiple languages and culturally attuned to Western customers, ensure seamless communication. This greatly reduces the potential frustration that often accompanies technical support interactions. Further enhancing the CX, these call centers place significant emphasis on continuous training, ensuring agents remain up-to-date on the latest technology trends and are equipped to handle any customer concerns effectively.
The seamless integration of advanced technologies sets call centers in the Philippines apart from their global counterparts. AI, machine learning, and cloud-based solutions play a key role in delivering efficient, personalized, and prompt service. AI-powered chatbots, for instance, effectively handle basic troubleshooting, freeing human agents to address more complex, higher-level technical issues.
The 24/7 omnichannel support provided by Philippine BPOs is a crucial component in today's interconnected world. Irrespective of the customer's preferred communication channel – voice, email, chat, or social media – the support offered remains consistent and uninterrupted. This ensures a smooth and satisfying customer journey, free of time zone or medium constraints.
Key Performance Indicators (KPIs) such as First Contact Resolution (FCR), Average Handle Time (AHT), and Customer Satisfaction Score (CSAT) are diligently tracked and managed by Philippine call centers. These metrics provide valuable insights that guide service optimization and enhance agent performance, further contributing to high-quality service.
Looking to the future, the demand for technical support outsourcing to the Philippines is set to rise dramatically as the digital landscape continues to evolve. The country's BPO industry, backed by its skilled workforce, cutting-edge technologies, and commitment to CX, is well-equipped to handle this growth. As businesses worldwide continue to embrace this model, they will find in the Philippines a reliable partner that offers a perfect blend of cost-efficiency, technological prowess, and customer service excellence.
Technical support outsourcing to the Philippines allows businesses to maintain superior customer service standards while focusing on their core competencies. With its unique combination of a highly-skilled workforce, advanced technology infrastructure, and a deep-rooted commitment to service excellence, the Philippines' BPO industry is perfectly poised to take technical support outsourcing to unprecedented heights.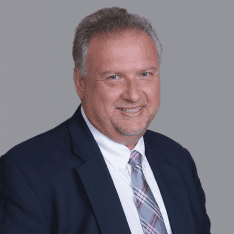 Co-CEO & CCO
US: 866-201-3370
AU: 1800-370-551
UK: 808-178-0977
j.maczynski@piton-global.com
Are you looking for an onshore, nearhsore, or offshore outsourcing solution? Don't know where to start? I am always happy to help.
Let's chat!
Best,
John.
Success in outsourcing isn't a matter of chance, but rather the result of a meticulously defined process, a formula that Fortune 500 companies have diligently honed over time. This rigor is a significant factor in the rarity of failures within these industry titans' outsourced programs.
Having spent over two decades partnering with and delivering Business Process Outsourcing (BPO) solutions to Fortune 500 clients, John possesses an in-depth understanding of this intricate process. His comprehensive approach incorporates an exhaustive assessment of outsourcing requirements, precise vendor sourcing, and a robust program management strategy.