Call centers in the Philippines have long been an attractive option for global companies seeking to outsource customer support. However, as technology advances, the fusion of Artificial Intelligence (AI) with traditional call center services is shaping an exciting future for the industry. The Philippines, with its blend of skilled workforce and tech-savvy initiatives, is at the forefront of this AI-driven transformation.
The integration of AI into call center services enhances efficiency, reduces costs, and improves overall Customer Experience (CX). AI-powered chatbots handle routine queries, freeing human agents to address more complex and personalized concerns. This synergy leads to quicker responses and higher satisfaction rates.
But AI's impact goes beyond mere automation. Machine Learning algorithms analyze past customer interactions, enabling predictive and personalized services. By anticipating customer needs and preferences, call centers can offer more tailored and engaging experiences.
AI-driven analytics are revolutionizing workforce management. By analyzing call volumes and patterns, these tools predict staffing needs, ensuring optimal resource allocation. This data-driven approach leads to significant cost reduction without compromising quality.
Natural language processing enables multilingual support, broadening the global reach of contact centers. This ability ensures localized experiences for customers worldwide, further enhancing the Philippines' position as a premier outsourcing destination.
AI's role in compliance and security monitoring safeguards interactions and ensures adherence to regulations. This robust monitoring not only mitigates legal risks but bolsters the reputation of service providers for reliability and integrity.
The integration of AI within call center operations also facilitates seamless omnichannel experiences. Customers can switch between channels like voice, chat, and email without losing context, contributing to a satisfying and consistent customer journey.
Moreover, AI is playing a crucial role in training and development. Virtual training environments and simulations enable agents to practice handling various scenarios, accelerating learning curves, and ensuring readiness for real-world interactions.
In a rapidly evolving digital world, the Philippines is proving that it's not just about being a cost-effective solution anymore. The integration of AI is turning call centers into tech-driven enterprises, agile, adaptive, and future-ready. The focus has shifted from merely handling customer queries to creating memorable experiences, fostering brand loyalty, and building long-term relationships.
By embracing AI, the Philippines is not only maintaining its position as a leading outsourcing destination but is also shaping a new era for the industry. The country is showcasing how technological foresight and strategic application can transform an industry into a robust, evolving, and future-centric enterprise.
The story of contact centers in the Philippines is a testament to an industry that recognizes change, harnesses technology, and turns it into a force that redefines what customer engagement can be. As AI continues to evolve, so too will the industry, ensuring that the Philippines remains at the cutting edge of call center innovation, ready to meet the demands of a globally connected, digital-first customer base. The future of call center outsourcing to the Philippines is not merely promising; it is already here, fueled by the intelligent integration of AI.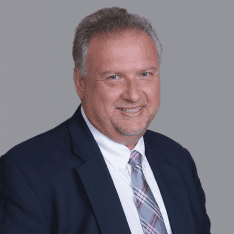 Co-CEO & CCO
US: 866-201-3370
AU: 1800-370-551
UK: 808-178-0977
j.maczynski@piton-global.com
Are you looking for an onshore, nearhsore, or offshore outsourcing solution? Don't know where to start? I am always happy to help.
Let's chat!
Best,
John.
Success in outsourcing isn't a matter of chance, but rather the result of a meticulously defined process, a formula that Fortune 500 companies have diligently honed over time. This rigor is a significant factor in the rarity of failures within these industry titans' outsourced programs.
Having spent over two decades partnering with and delivering Business Process Outsourcing (BPO) solutions to Fortune 500 clients, John possesses an in-depth understanding of this intricate process. His comprehensive approach incorporates an exhaustive assessment of outsourcing requirements, precise vendor sourcing, and a robust program management strategy.