Customer Service Outsourcing Philippines: The Powerhouse of Exceptional Client Relations
In today's competitive business landscape, a company's success is largely dependent on the quality of its customer service. Delivering consistent, high-quality customer experiences can be the defining factor for many brands, often differentiating them from their competitors. Enter the Philippines, a country that has undeniably stamped its authority as a leading destination for customer service outsourcing, ensuring that businesses worldwide offer their clientele unparalleled service.
With its rich historical ties with the West, especially the United States, the country presents an amalgamation of Eastern and Western cultures. This unique blend, combined with its inherent hospitable nature, makes the Filipino workforce exceptionally adept at understanding and catering to a diverse range of customers from different cultural backgrounds.
English proficiency in the Philippines is another significant advantage. The nation boasts a high literacy rate, with English being one of its official languages and a primary medium of instruction in schools. This ensures that communication barriers, often a concern when outsourcing, are minimized. Filipino customer service representatives (CSRs) not only speak fluent English but also possess a neutral accent, making interactions smoother and more comprehensible for global customers.
The growth of the BPO (Business Process Outsourcing) sector has also been supported by the government. Infrastructural development, tax incentives, and training programs have been designed to make the country a conducive environment for BPO operations, and customer service forms a significant chunk of this sector.
Cost-effectiveness is a primary driver for businesses to consider outsourcing, and the Southeast Asian archipeliogo delivers on this front without compromising on quality. Companies can tap into a vast talent pool of skilled CSRs at a fraction of the cost they would incur in Western countries. This cost-benefit allows organizations to reallocate resources towards other core business activities, driving growth and innovation.
Technological advancements and the proliferation of digital channels have transformed customer service from merely answering phone calls to managing interactions across various platforms, including email, chat, and social media. The nation, staying abreast of these changes, offers omnichannel support, ensuring that businesses maintain a consistent brand voice across all touchpoints.
While the advantages are manifold, outsourcing customer service to the country also comes with its set of challenges. Data security and privacy concerns have been at the forefront, especially with rising cyber threats. Recognizing this, many Philippine-based BPOs have invested heavily in robust security protocols, ensuring client data remains uncompromised.
The Philippines has firmly established itself as the epicenter of customer service outsourcing. The country's unique blend of cultural adaptability, linguistic skills, supportive governmental policies, and an inherent service-oriented approach makes it an invaluable partner for businesses aiming to elevate their customer service game. As companies continue to seek ways to enhance client relations and loyalty, the Asian BPO powerhouse nation stands ready to deliver, ensuring that every customer interaction becomes a memorable experience.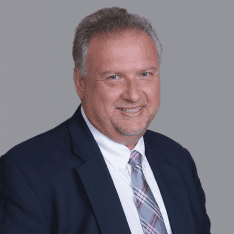 Co-CEO & CCO
US: 866-201-3370
AU: 1800-370-551
UK: 808-178-0977
j.maczynski@piton-global.com
Are you looking for an onshore, nearhsore, or offshore outsourcing solution? Don't know where to start? I am always happy to help.
Let's chat!
Best Regards,
John
Success in outsourcing isn't a matter of chance, but rather the result of a meticulously defined process, a formula that Fortune 500 companies have diligently honed over time. This rigor is a significant factor in the rarity of failures within these industry titans' outsourced programs.
Having spent over two decades partnering with and delivering Business Process Outsourcing (BPO) solutions to Fortune 500 clients, John possesses an in-depth understanding of this intricate process. His comprehensive approach incorporates an exhaustive assessment of outsourcing requirements, precise vendor sourcing, and a robust program management strategy.