As global businesses strive to enhance customer experience, the Philippines has emerged as a key player in the realm of customer service outsourcing. The country's rich portfolio of services, commitment to 24/7 support, variety of channels, and multilingual capabilities position it as an ideal partner for companies around the globe.
The Philippines offers a comprehensive range of customer service outsourcing services, going beyond traditional call center operations. These services extend from inbound and outbound call handling, email support, live chat to social media management, and even technical support. This broad spectrum of services allows businesses to cater to varied customer needs and preferences, fostering improved customer relationships and brand loyalty.
Geographical location and the industrious nature of the Filipino workforce play a crucial role in the provision of 24/7 customer service. As the Philippines operates in a different timezone than the West, it offers a perfect opportunity for businesses to deliver round-the-clock customer service. This means companies can provide immediate responses to customer queries, creating an efficient, customer-centric experience that caters to a global clientele.
In today's digital age, offering multichannel customer service is no longer optional; it's a necessity. Recognizing this, the Philippines provides businesses with the ability to engage customers across various channels. Whether it's through phone calls, emails, live chat, or social media, customer service representatives are equipped to provide support in the medium that best suits the customer. This omnichannel approach helps businesses deliver a seamless and personalized customer experience, leading to higher customer satisfaction and loyalty.
Another intriguing advantage of the Filipino customer service industry is its multilingual capabilities. Although English is the primary language of communication, the Philippines' linguistic diversity sets it apart. With a workforce proficient in multiple languages, the country can serve a wider range of global customers. This is particularly beneficial for businesses with a global customer base, as it allows for better communication and understanding.
In addition to these offerings, the Southeast Asian BPO powerhouse continues to innovate in customer service delivery, striving to exceed global standards. Businesses can benefit from the country's ongoing investments in digital technologies and its dedication to training and developing the skills of its customer service workforce. This commitment to growth and improvement ensures that businesses partnering with the Philippines can offer their customers the latest and most efficient service.
However, the success of outsourcing customer service goes beyond simply selecting the right country or provider. It's essential for businesses to clearly define their needs and expectations, selecting the services that best align with their customer profiles and business goals. In addition, consistent and open communication with the outsourcing partner is key to achieving desired results and maintaining high service quality.
Maintaining brand integrity and consistency across all customer service channels is critical. When customers interact with a business, regardless of the channel or location, they should experience the same level of service and brand values. Thus, businesses must work closely with their outsourcing partners to ensure that their brand's essence is clearly communicated and embodied in every customer interaction.
The bottom line: The Philippines' rise as a global hub for customer service outsourcing offers exciting opportunities for businesses. The country's wide array of services, 24/7 support, multichannel approach, and multilingual capabilities create a compelling proposition for businesses seeking to enhance customer experience. By leveraging these unique capabilities, businesses can drive customer satisfaction and loyalty, giving them a competitive edge in an increasingly customer-centric global market.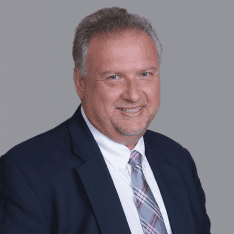 Co-CEO & CCO
US: 866-201-3370
AU: 1800-370-551
UK: 808-178-0977
j.maczynski@piton-global.com
Are you looking for an onshore, nearhsore, or offshore outsourcing solution? Don't know where to start? I am always happy to help.
Let's chat!
Best,
John.
Success in outsourcing isn't a matter of chance, but rather the result of a meticulously defined process, a formula that Fortune 500 companies have diligently honed over time. This rigor is a significant factor in the rarity of failures within these industry titans' outsourced programs.
Having spent over two decades partnering with and delivering Business Process Outsourcing (BPO) solutions to Fortune 500 clients, John possesses an in-depth understanding of this intricate process. His comprehensive approach incorporates an exhaustive assessment of outsourcing requirements, precise vendor sourcing, and a robust program management strategy.