In the rapidly transforming world of insurance technology, or insurtech, a new powerhouse has emerged in the form of the Philippines, taking the global industry by storm. Insurtech companies from the United States, Canada, the United Kingdom, Australia, and Singapore are increasingly turning to this Southeast Asian country to tap into its robust outsourcing capabilities.
The reasons behind the nation's rapid rise to the top of the outsourcing ladder are manifold. First and foremost, the country is known for its educated, English-speaking workforce, which has a high level of technical literacy, making it an attractive destination for complex insurtech processes. Moreover, the nation's government has been proactive in promoting the outsourcing industry, implementing policies that are conducive to the growth and development of Business Process Outsourcing (BPO) companies.
At the heart of this outsourcing phenomenon are two core elements: the processes and the services that are being outsourced. Insurtech companies are delegating a myriad of processes, including claim processing, policy administration, underwriting, customer support, and data analysis. These complex tasks require a deep understanding of the insurance industry and are critical to the functioning of any insurtech operation.
Similarly, the services outsourced range from front-office tasks such as customer interaction and sales, to back-office tasks including payment processing and administrative duties. Customer interaction services, for instance, may involve managing inbound and outbound communication with policyholders, while sales services could include strategies to increase policy sales and renewals. In the back office, payment processing involves managing policy premiums and claims payments, while administrative duties often encompass data entry and management, reporting, and regulatory compliance.
This Southeast Asian BPO powerhouse supports omnichannel communication, including phone calls, email, live chat, in-app, social media, and IVR, ensuring seamless interaction between companies and their customers. BPOs in this Philippines also offer round-the-clock services, a critical requirement for global insurtech firms operating in different time zones.
To achieve these impressive feats, several technologies have been instrumental. Cutting-edge automation tools, for instance, have been implemented to streamline processes and reduce manual tasks, leading to improved operating efficiencies. Meanwhile, AI-powered chatbots are being used to enhance customer experience by providing real-time, personalized support.
Data security, a top concern for insurtech companies, is also being bolstered by the use of advanced encryption technologies and stringent compliance with international data protection regulations. All these measures are resulting in significant cost savings for insurtech companies, as the country offers these high-quality services at a fraction of the cost of comparable services in their home countries.
As of now, the Philippines stands as a leading global insurtech outsourcing destination. The future, too, looks promising, with the country poised to continue its dominance. The increasing acceptance and adoption of solutions, coupled with the nation's continuous efforts to enhance its BPO capabilities, suggest that this trend is likely to persist.
The insurtech industry's outsourcing to the Philippines is a testament to the nation's technical prowess, robust infrastructure, and competitive pricing. As technology continues to evolve and the demand for iservices grows, it seems certain that this Asian nation will remain a significant player in the global insurtech landscape.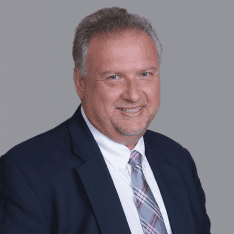 Co-CEO & CCO
US: 866-201-3370
AU: 1800-370-551
UK: 808-178-0977
j.maczynski@piton-global.com
Are you looking for an onshore, nearhsore, or offshore outsourcing solution? Don't know where to start? I am always happy to help.
Let's chat!
Best,
John.
Success in outsourcing isn't a matter of chance, but rather the result of a meticulously defined process, a formula that Fortune 500 companies have diligently honed over time. This rigor is a significant factor in the rarity of failures within these industry titans' outsourced programs.
Having spent over two decades partnering with and delivering Business Process Outsourcing (BPO) solutions to Fortune 500 clients, John possesses an in-depth understanding of this intricate process. His comprehensive approach incorporates an exhaustive assessment of outsourcing requirements, precise vendor sourcing, and a robust program management strategy.