Call Centers Philippines: Outsourcing as a Catalyst in Leveling the Playing Field
In the age of digital transformation and rapidly changing business dynamics, call centers have emerged as essential pillars supporting the overarching structure of global commerce. Their significance magnifies manifold when viewed through the lens of the Philippines, a nation that has, over the years, become synonymous with high-quality call center services.
Outsourcing, in this scenario, acts as a powerful equalizer. For businesses, especially small to medium-sized enterprises (SMEs), scaling operations and matching the service levels of industry giants can be daunting. The costs associated with setting up in-house call centers, recruiting the right talent, and constantly updating technology platforms to meet evolving customer expectations can be exorbitant. Outsourcing provides a ready solution, offering businesses access to state-of-the-art infrastructure, trained professionals, and advanced tech solutions without the accompanying hefty price tag. It's an avenue that opens doors to competitive service levels, which might have otherwise remained beyond reach for many SMEs.
The Philippines, with its unique combination of cultural compatibility with Western markets, exceptional English proficiency, and an innate service-oriented mindset, stands out in this domain. The country's young, educated, and tech-savvy workforce is its ace card. This demographic, combined with a strong emphasis on training and skill development, ensures that businesses outsourcing to the Philippines can bank on consistent, high-quality service delivery.
However, the country's call center advantage isn't restricted to voice support alone. The evolution of the industry in the archipelago has embraced a myriad of support channels, from live chat and email support to social media management and beyond. It's a comprehensive approach to customer service, ensuring that businesses can cater to their clientele on platforms of their preference.
Also, the time zone advantage, especially vis-à-vis Western markets, ensures that businesses can provide round-the-clock support. This isn't just a customer service win but also translates to tangible business gains. With the sun never setting on customer support, businesses can cater to queries, address grievances, and foster loyalty, all in real time.
When businesses consider the broad spectrum of advantages – from cost savings and operational efficiency to superior service quality – the allure of the Philippines as an outsourcing destination becomes evident. It's a strategic choice, one that not only addresses present business challenges but also positions enterprises for future growth. In this ever-evolving global marketplace, outsourcing to the Southeast Asian nation isn't just about leveling the playing field; it's about carving a niche and powering ahead.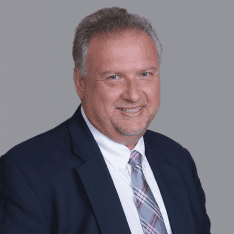 Co-CEO & CCO
US: 866-201-3370
AU: 1800-370-551
UK: 808-178-0977
j.maczynski@piton-global.com
Are you looking for an onshore, nearhsore, or offshore outsourcing solution? Don't know where to start? I am always happy to help.
Let's chat!
Best Regards,
John
Success in outsourcing isn't a matter of chance, but rather the result of a meticulously defined process, a formula that Fortune 500 companies have diligently honed over time. This rigor is a significant factor in the rarity of failures within these industry titans' outsourced programs.
Having spent over two decades partnering with and delivering Business Process Outsourcing (BPO) solutions to Fortune 500 clients, John possesses an in-depth understanding of this intricate process. His comprehensive approach incorporates an exhaustive assessment of outsourcing requirements, precise vendor sourcing, and a robust program management strategy.