The global outsourcing landscape is experiencing a seismic shift, one that pivots away from the erstwhile norm of hiring third-party service providers solely for cost-effectiveness. Today's businesses, in their pursuit of excellence, are seeking partnerships that add tangible value, transcending traditional boundaries. Enter the Philippines, a nation that's quickly transforming into a beacon for customer support outsourcing, offering an amalgam of value, quality, and innovation.
At the heart of this transformation is the understanding that customer support is more than just addressing queries; it's about forging connections, understanding the consumer psyche, and consistently delivering superior experiences. Outsourcing, traditionally seen as a cost-saving measure, is now being recognized for its ability to provide high-quality customer interactions, enabled by professionals trained in empathy, product knowledge, and problem-solving.
The Filipino workforce, known for its warm demeanor and inherent service-oriented attitude, plays a pivotal role. Their proficiency in the English language, combined with a cultural alignment with Western ethos, makes them ideal for handling nuanced customer interactions. This isn't just about linguistic competence but revolves around understanding cultural subtexts, humor, and emotions – elements integral to meaningful customer support.
Plus, the Philippines offers a robust infrastructure tailored for the outsourcing industry. State-of-the-art facilities, stable high-speed internet connections, and ongoing investment in technology ensure that businesses, when they outsource, are aligned with modern customer service tools and platforms. From chatbots aiding in initial interactions to advanced CRM systems that provide a holistic view of the customer, Philippine-based support centers are equipped to handle the complexities of today's digital age.
The strategic geographical placement of the Philippines also offers a time zone advantage, especially for businesses operating out of North America and Australasia. This ensures a seamless 24/7 support model, enabling businesses to cater to their customers round the clock without any lags or delays.
But beyond these tangible assets lies a deeper narrative. The customer support industry in the Philippines isn't just a business vertical; it's a reflection of the nation's commitment to global commerce, a testament to its ethos of hospitality and service. Outsourcing here isn't merely a transactional affair. It's a collaboration, where Philippine service providers become extensions of the businesses they serve, imbibing their values, mission, and vision.
As global businesses navigate the challenges and opportunities of a connected world, the Philippines stands out as a reliable partner. Here, customer support outsourcing goes beyond mere transactional exchanges and evolves into strategic alliances, where shared goals, mutual respect, and the relentless pursuit of excellence converge to create value for businesses and their customers.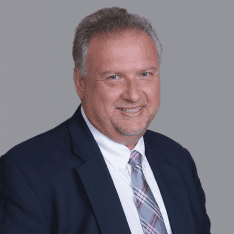 Co-CEO & CCO
US: 866-201-3370
AU: 1800-370-551
UK: 808-178-0977
j.maczynski@piton-global.com
Are you looking for an onshore, nearhsore, or offshore outsourcing solution? Don't know where to start? I am always happy to help.
Let's chat!
Best Regards,
John
Success in outsourcing isn't a matter of chance, but rather the result of a meticulously defined process, a formula that Fortune 500 companies have diligently honed over time. This rigor is a significant factor in the rarity of failures within these industry titans' outsourced programs.
Having spent over two decades partnering with and delivering Business Process Outsourcing (BPO) solutions to Fortune 500 clients, John possesses an in-depth understanding of this intricate process. His comprehensive approach incorporates an exhaustive assessment of outsourcing requirements, precise vendor sourcing, and a robust program management strategy.