Call Center Philippines – Why Outsourcing Might Be the Best Business Decision You'll Ever Make
Customer service matters. In an age of social alienation, good customer service can give a business a decisive advantage over its competition. The problem for U.S. businesses is that finding quality call center or back-office staff at a reasonable cost is becoming increasingly difficult. Fortunately, there is an alternative.
The Philippines hosts a thriving call center and business process outsourcing (BPO) industry that specializes in serving American businesses. They are the best in the world at what they do, and they do it at a surprisingly low cost.
Better quality at a lower cost seems like a fantasy, but in this case, it's a reality. American businesses have long been struggling to find quality call center workers at affordable rates. It's been equally difficult to keep those workers around for any length of time. These are not problems in the Philippines.
BPO in the Philippines makes up a major part of its economy which generated $28 billion in revenue in 2020 alone.
One of the biggest challenges American companies face in finding quality onshore help is that American workers often have low opinions of call center work. Filipinos don't view the work the same way. They're proud to work in the call center industry. It's one of the best alternatives in the country. That's why Filipino call center agents are so good at what they do. Well, it's one of the reasons.
Filipino values are oriented around family and community. That attitude extends to the workplace. Filipinos view their jobs as extensions of their communities. The work is personal for them. They'll go the extra mile.
Philippine call centers cost a whopping 50 percent less than U.S. centers. That's the average. For some businesses, the savings can be more significant.
Call centers in the Philippines are more stable because their workers prize their jobs. They have significantly less turnover than American centers. With greater stability comes greater familiarity, which means greater proficiency.
Filipinos learn English as a standard part of their education, with many courses being taught in English. News and entertainment are often in English.
Many Filipinos speak English so fluently that they have no discernable accents. The nation's industry has spent more than two decades growing around U.S. business culture. So, the proper answer to the question about the Philippines' cultural barrier is, "WHAT culture barrier?"
A major challenge with in-house call centers is scalability. It's difficult to quickly and easily expand or contract with the ebbs and flows of the business.
With contact center outsourcing to the Philippines, you eliminate that problem. You can easily scale the services to your current needs—just one more reason why outsourcing to the Philippines might be the best business decision you'll ever make.
Call center outsourcing to the Philippines frees you up to focus on your core business. It's the most efficient and fulfilling way to go.
BPO to the Philippines offers the best, most affordable, and most scalable outsourcing option on earth. It's that simple.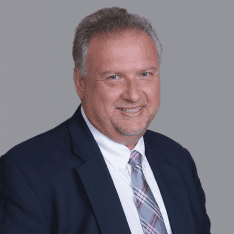 Co-CEO & CCO
US: 866-201-3370
AU: 1800-370-551
UK: 808-178-0977
j.maczynski@piton-global.com
Are you looking for an onshore, nearhsore, or offshore outsourcing solution? Don't know where to start? I am always happy to help.
Let's chat!
Best Regards,
John
Success in outsourcing isn't a matter of chance, but rather the result of a meticulously defined process, a formula that Fortune 500 companies have diligently honed over time. This rigor is a significant factor in the rarity of failures within these industry titans' outsourced programs.
Having spent over two decades partnering with and delivering Business Process Outsourcing (BPO) solutions to Fortune 500 clients, John possesses an in-depth understanding of this intricate process. His comprehensive approach incorporates an exhaustive assessment of outsourcing requirements, precise vendor sourcing, and a robust program management strategy.