Processes and services that are both better and cheaper are the magical unicorns of the business world. In the case of BPO to the Philippines, however, the reality is better than the fantasy.
By outsourcing some of your back-office and customer service needs, you free yourself up to focus on the core of your business. We'll explain how that is possible and why BPO services in the Philippines can be game-changers for your business.
BPO means using a third party to perform essential business operations. The core idea is the same whether done with an American contractor or a foreign one.
A frequent BPO operation is the call center. It's a vitally important function for businesses, but one which companies frequently lack adequate funding to do in-house.
The BPO industry (particularly call centers) makes up a huge part of the Philippines economy. The sector started back in 1992 and has been growing exponentially ever since. Today, BPO accounts for greater than 8 percent of the nation's GDP and employs 1.4 million Filipinos in approximately 1000 companies.
BPOs in the Philippines offer excellent career opportunities that Filipinos prize. Unlike in the United States, where work in call centers and similar sectors is often deemed to be low status, in the Philippines, these careers are respected and appreciated. The higher engagement leads to better service and less turnover.
You can harness the benefits of BPO to the Philippines from anywhere in the U.S.
There are a few reasons, but they all boil down to the fact that BPO is a sector that the Philippines focuses on as much as any other part of their economy. When it comes to specifics, consider:
Filipinos generally study English from a young age, and many movies and shows are in English. Filipinos often speak English as fluently as native speakers—this fact makes call center outsourcing to the Philippines a great choice.
The Philippine BPO industry evolved alongside American business. Its workforce is intimately familiar with American business needs and procedures, meaning that back-office outsourcing to the Philippines is substantively the same as BPO to American third parties—except much more affordable.
Philippine BPO companies exist for all sizes of American companies. Mid- and small-size businesses can find services scaled to their unique needs.
Filipino culture prizes hard work, family, and community orientation, with Filipino workplaces being considered extensions of the community.
China and India are both competitors in the international BPO scene, but neither can match the benefits of BPO to the Philippines. The international business world is quickly waking up to this fact.
How much personal commitment does BPO to the Philippines require?
The answer to this question is mostly up to you.
If you want frequent and direct engagement with their BPO provider, they can arrange to have that through conference calls and metrics—a Philippines BPO service will collect and provide data with which to measure their service.
Conversely, if you want to be freed up as much as possible to focus on your core business, you can trust your BPO provider to run things and provide you with data and updates to measure performance. Philippines BPO providers have worked with some of the biggest Fortune 500 companies for decades now. They understand what is expected of them, and because the BPO industry is so big in the Philippines, competition drives each business to give its best.
Since 1992, major international corporations have been building the Philippines' BPO infrastructure. They trust the Philippine outsourcing companies to provide reliable, high-quality services at a still affordable cost.
In the process, they've opened the door for small and mid-sized businesses to grab hold of game-changing opportunities. Maybe it's time to take a serious look at BPO to the Philippines—it just might be the advantage that lifts you that final inch over the competition.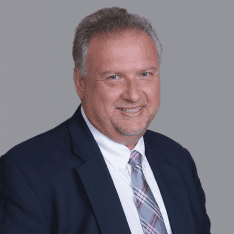 Co-CEO & CCO
US: 866-201-3370
AU: 1800-370-551
UK: 808-178-0977
j.maczynski@piton-global.com
Are you looking for an onshore, nearhsore, or offshore outsourcing solution? Don't know where to start? I am always happy to help.
Let's chat!
Best Regards,
John
Success in outsourcing isn't a matter of chance, but rather the result of a meticulously defined process, a formula that Fortune 500 companies have diligently honed over time. This rigor is a significant factor in the rarity of failures within these industry titans' outsourced programs.
Having spent over two decades partnering with and delivering Business Process Outsourcing (BPO) solutions to Fortune 500 clients, John possesses an in-depth understanding of this intricate process. His comprehensive approach incorporates an exhaustive assessment of outsourcing requirements, precise vendor sourcing, and a robust program management strategy.