Call Center Philippines: 8 Reasons Why the Philippines is Perfect for Outsourcing Hub for SMEs
The Philippines has long been an attraction for tourists, yet businesses now also understand and appreciate the appeal of this incredible country. Since customers expect instant and accurate information from companies, departments such as customer support are now outsourced to call centers in the Philippines. Such a shift has brought rise to over 800 contact centers in the Philippines – employing over one million people and generating a staggering $26 billion each year.
This massive industry has transformed businesses all over the world, with its impact only projected to become stronger every year. Here are eight reasons why you need to outsource to call centers in the Philippines to revolutionize your business.
The Strong Cultural Ties between the Philippines and the United States of America
In 1946, the United States of America established diplomatic ties with the Philippines. As of 2020, the Philippines became one of the largest trading partners, with $18.9 billion of services and goods exchanged between the two countries. These statistics underline the importance of the Philippines to the United States, with the Philippines embracing cultural shifts that the West initiates.
This dedication to the United States is evident in the popularity of call center services in the Philippines, with an increasing number of companies choosing the country because of their affinity for the West and to provide customers with impeccable service.
2. Access to Agents with Immaculate English
Thanks to the relationship between the Philippines and the United States, along with the rise of ever-changing pop culture, call centers in the Philippines have a wealth of talented agents who speak impeccable English. For many companies across the world, English remains the language of business, with contact center outsourcing in the Philippines proving to be instrumental in their pursuit of success.
3. Highly Skilled, Highly Educated Agents
As the world's leading call center outsourcing location, the Philippines is well-versed in providing agents with the best training and education that enables them to perform beyond expectations. Agents strive to provide the best possible customer service, providing customers with succinct resolutions within a matter of minutes – all to the benefit of the primary business.
4. Businesses are now able to Focus on Core Competencies.
With the decisions made to outsource a call center in the Philippines, businesses can concentrate on investing resources into other facets of their organization. Business owners are acutely aware that improving service levels ultimately produces enhanced bottom-line results in both the short and long term – outsourcing a call center helps to achieve this.
5. Businesses can Instantly Scale Support Programs Depending on Current Economic Climate
Many businesses at various points experience seasonal buying patterns or fluctuations in business. Instead of understaffing or overstaffing their own contact center, call centers in the Philippines are easily able to accommodate this and modify their agent schedules to suit the needs of your business. Whether your business experiences a downturn in profits or better than expected results, the call center can cater to your every need.
6. Increase in Operating Efficiencies
While businesses that have allocated more resources to other departments have decided to utilize call center services in the Philippines, this benefits the overall operating efficiencies of an organization. Time, materials, production, and distribution are efficiency factors that can significantly improve contact center outsourcing in the Philippines.
7. Businesses can Enhance Overall Customer Experience
Customer expectations have grown considerably and require businesses to provide the best customer service possible. Yet, with a small, in-house contact center, many customers may not be attended to in time – infuriating them, and often leading to negative reviews posted online. Call centers in the Philippines are expertly trained to mitigate this by providing clear responses in a timely manner that solve problems and reassure customers.
This can be the decisive factor as to whether a customer may buy from that business again or not. Great customer service can help deliver long-term, thrilled customers time after time.
8. Your Bottom Line – Lower Your Costs by More than 50%
The highest operational cost for many businesses is labor. Employees are key components of all organizations, yet they command salaries that may put some businesses on the brink. But by deciding to outsource to a call center to the Philippines, a business stands a greater chance of reducing these operational costs – sometimes by more than 50%. Such a decision can be instrumental in the survival of a business before it transforms into a brand that resonates with customers across the world.
Final Thoughts
The decision to outsource a vital component of your business can initially feel like a risk. However, the Philippines has proven year after year that such a decision not only alleviates the need to constantly monitor a contact center but it lays the foundation for future growth and stunning levels of customer satisfaction.
The success of your business lies in the total experience of your customer. Call centers in the Philippines are dedicated to exceeding customer expectations, enabling you to focus on other departments that contribute to an ever-improving customer experience.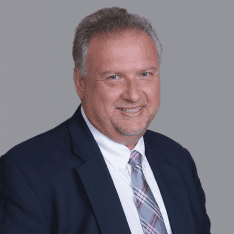 Co-CEO & CCO
US: 866-201-3370
AU: 1800-370-551
UK: 808-178-0977
j.maczynski@piton-global.com
Are you looking for an onshore, nearhsore, or offshore outsourcing solution? Don't know where to start? I am always happy to help.
Let's chat!
Best Regards,
John
Success in outsourcing isn't a matter of chance, but rather the result of a meticulously defined process, a formula that Fortune 500 companies have diligently honed over time. This rigor is a significant factor in the rarity of failures within these industry titans' outsourced programs.
Having spent over two decades partnering with and delivering Business Process Outsourcing (BPO) solutions to Fortune 500 clients, John possesses an in-depth understanding of this intricate process. His comprehensive approach incorporates an exhaustive assessment of outsourcing requirements, precise vendor sourcing, and a robust program management strategy.