BPO Philippines: Navigating the Global Market with Innovative and Adaptive Outsourcing
The Philippines has become an epicenter for Business Process Outsourcing (BPO), navigating the tides of the global market with its innovative and adaptive outsourcing solutions. This nation's ascent as an outsourcing hub is anchored in its deep pool of talent, strategic use of technology, and cultural fluency, which together create an environment conducive to international business services.
The BPO sector in the Southeast Asian country has grown exponentially, driven by its adaptable workforce. Filipino professionals are not only proficient in English but also exhibit a unique blend of technical skills and customer service expertise. This workforce is highly sought after for their ability to handle a vast array of services, from customer service and technical support to more intricate processes like financial services, healthcare administration, and creative tasks.
Leveraging technology, BPO firms in the Philippines offer services that are both innovative and efficient. They utilize the latest in automation, artificial intelligence, and data analytics to refine processes and deliver results that align with the evolving needs of global businesses. These technological integrations enable local outsourcing companies to provide high-quality services that are scalable and cost-effective.
Flexibility is a hallmark of BPO services, with local firms offering customizable solutions that can expand or contract based on client requirements. This adaptability is essential for businesses operating in a fast-paced and ever-changing global market, where the ability to quickly adjust to market demands is a significant competitive advantage.
Cost efficiency is another compelling aspect of BPO services in the Philippines. The strategic location of the country offers global businesses the opportunity to optimize their operations by accessing quality services at a fraction of the cost of domestic or onshore solutions. This cost-effectiveness does not come at the expense of service quality, allowing businesses to reallocate their savings to core operations and growth initiatives.
The 24/7 operational model adopted by many outsourcing providers is perfectly aligned with the needs of a global customer base. Regardless of the hour or location, businesses can rest assured that their operations are continuously supported, ensuring a consistent and reliable service experience for end-users.
BPOs are committed to upholding stringent data security and privacy standards, adhering to international regulations such as GDPR. This commitment to data protection is critical for maintaining the trust of clients and customers alike, particularly in industries where data sensitivity is paramount.
The government has played a significant role in fostering the growth of the outsourcing industry. Through policies that support education, infrastructure development, and economic incentives, the country has developed a robust platform that nurtures BPO growth and innovation.
The contact center industry in the Philippines stands as a beacon of global service excellence, providing businesses worldwide with innovative, flexible, and cost-effective outsourcing solutions. As the demand for outsourced services continues to grow, the country is well-positioned to navigate the complexities of the global market, delivering value and efficiency that drive business success.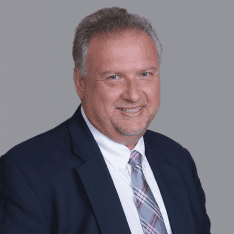 Co-CEO & CCO
US: 866-201-3370
AU: 1800-370-551
UK: 808-178-0977
j.maczynski@piton-global.com
Are you looking for an onshore, nearhsore, or offshore outsourcing solution? Don't know where to start? I am always happy to help.
Let's chat!
Best Regards,
John
Success in outsourcing isn't a matter of chance, but rather the result of a meticulously defined process, a formula that Fortune 500 companies have diligently honed over time. This rigor is a significant factor in the rarity of failures within these industry titans' outsourced programs.
Having spent over two decades partnering with and delivering Business Process Outsourcing (BPO) solutions to Fortune 500 clients, John possesses an in-depth understanding of this intricate process. His comprehensive approach incorporates an exhaustive assessment of outsourcing requirements, precise vendor sourcing, and a robust program management strategy.