Call Center Outsourcing Philippines: Powering Global Customer Engagement 
The Philippines has become a lynchpin in the global call center outsourcing landscape, with its fusion of technological advancement, exceptional language skills, and unparalleled customer service. This has positioned the country as a preferred partner for businesses seeking to enhance their customer engagement and support services on an international scale.
At the heart of the industry's success is the nation's highly skilled workforce. Renowned for their fluency in English and inherent warmth in customer interactions, Filipino call center agents deliver a level of service that transcends geographical and cultural boundaries. This proficiency is a product of the country's educational system, which places a strong emphasis on English language skills and customer service excellence as a core competency.
Contact centers are equipped with the latest in communication technology and CRM software, ensuring they can offer a truly omnichannel experience. Customers can reach out through various platforms – voice calls, email, live chat, and increasingly, through social media – and receive the same high-quality service across the board. This seamless integration is crucial for maintaining customer satisfaction and loyalty in a world where consumers expect flexibility and convenience.
The ability to provide 24/7 support is another defining characteristic of Philippine call centers. In today's global marketplace, businesses must cater to customers in different time zones and provide immediate, round-the-clock assistance. BPOs are ideally structured to meet these demands, offering uninterrupted access to support services and ensuring that businesses remain responsive to their customers at all times.
Cost efficiency is a significant benefit of outsourcing call center services to the Philippines. Businesses can reduce their operational costs substantially while gaining access to a pool of agents who are not only skilled and well-trained but also bring a high level of dedication and professionalism to their roles. This cost-effectiveness does not come at the expense of quality, making it a viable strategy for companies looking to optimize their budgets without sacrificing their standards of customer service.
The comprehensive range of services offered by call centers in the country is expansive, covering technical support, customer care, sales, and beyond. They are adept at handling a spectrum of customer service scenarios, from straightforward inquiries to complex problem-solving situations. The agents are trained to not only resolve issues efficiently but also to upsell and cross-sell when appropriate, contributing to the business's bottom line.
Ongoing training and development are crucial aspects of the outsourcing industry. Agents receive continuous education to keep up with the latest trends and technologies in customer service. This commitment to professional growth ensures that the workforce remains agile and can adapt to new tools and practices that enhance the customer experience.
Data security is of paramount importance, and contact centers take this responsibility seriously. They adhere to stringent international data protection regulations, employing advanced security protocols to ensure the confidentiality and integrity of customer data. This robust approach to cybersecurity fosters trust and reliability, key factors for businesses when choosing an outsourcing partner.
The government's support of the BPO sector, through investment in infrastructure and incentives for foreign businesses, has further bolstered the country's position as a top destination for call center services. This governmental backing, combined with the natural competencies of the Filipino workforce, creates a conducive environment for the call center industry to thrive.
Call center outsourcing to the Philippines is a strategic asset for businesses aiming to elevate their customer engagement. The combination of a skilled workforce, cutting-edge technology, and a customer-centric approach provides a formula for success that is recognized globally. As the demand for expert customer service continues to grow, companies are poised to meet this need, ensuring that businesses can deliver exceptional service to their customers, anywhere and anytime.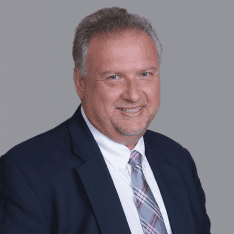 Co-CEO & CCO
US: 866-201-3370
AU: 1800-370-551
UK: 808-178-0977
j.maczynski@piton-global.com
Are you looking for an onshore, nearhsore, or offshore outsourcing solution? Don't know where to start? I am always happy to help.
Let's chat!
Best Regards,
John
Success in outsourcing isn't a matter of chance, but rather the result of a meticulously defined process, a formula that Fortune 500 companies have diligently honed over time. This rigor is a significant factor in the rarity of failures within these industry titans' outsourced programs.
Having spent over two decades partnering with and delivering Business Process Outsourcing (BPO) solutions to Fortune 500 clients, John possesses an in-depth understanding of this intricate process. His comprehensive approach incorporates an exhaustive assessment of outsourcing requirements, precise vendor sourcing, and a robust program management strategy.