The Philippines stands as a beacon of outsourcing excellence, offering strategic global solutions that cater to the digital age's complex demands. This robust industry has become a cornerstone of the country's economy, drawing on a deep well of expertise and a commitment to providing quality services to international businesses.
At the heart of this outsourcing powerhouse is a young, educated, and tech-savvy workforce. Agents in the Philippines possess not only the language proficiency required for seamless communication but also the cultural sensitivity that bridges gaps between global companies and their diverse clientele. This workforce has propelled the country to the forefront of the outsourcing industry, specializing in fields ranging from customer service and technical support to creative design and digital marketing.
The success of outsourcing in the Philippines is further fueled by the integration of cutting-edge technologies. From artificial intelligence and machine learning to cloud-based platforms and data analytics, these tools are being leveraged to streamline processes, enhance productivity, and deliver innovative solutions across various sectors. This technological edge allows Philippine outsourcing firms to offer services that keep pace with global trends and client expectations.
Outsourcing firms in the Asian nation understand the importance of adaptability in today's business environment. They offer flexible service models that can be scaled up or down to match the ebb and flow of client needs. This flexibility ensures that businesses of all sizes, from startups to multinational corporations, can benefit from outsourcing services tailored to their unique requirements.
Another significant advantage of outsourcing to the Philippines is the cost competitiveness it offers. Businesses can enjoy substantial cost savings without compromising on the quality of service delivery. This economic efficiency allows for the reallocation of resources towards innovation and growth, enabling companies to maintain a competitive edge in their respective industries.
The BPO industry is renowned for its 24/7 operational capabilities, providing around-the-clock services to accommodate the needs of a global clientele operating in different time zones. This continuous availability is crucial in an era where timely response and support can greatly influence customer satisfaction and business success.
Data security is a top priority for outsourcing firms, which uphold the highest standards to protect sensitive information. Compliance with international regulations like GDPR and stringent security protocols ensures that client data is in safe hands, maintaining the integrity and confidentiality essential in today's digital landscape.
The government's support has been pivotal in fostering the growth of the outsourcing sector. Policies that encourage technological innovation, infrastructure development, and talent training have created a favorable environment for BPO companies to flourish and have reinforced the country's position as an attractive location for outsourcing services.
The Philippines offers comprehensive outsourcing solutions that blend skilled human resources with technological innovation, delivering services that meet the highest international standards. As the global business landscape continues to evolve, the outsourcing industry is poised to meet these challenges head-on, offering strategic solutions that drive efficiency, reduce costs, and enhance competitiveness for businesses around the world.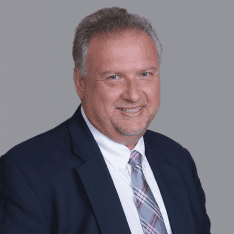 Co-CEO & CCO
US: 866-201-3370
AU: 1800-370-551
UK: 808-178-0977
j.maczynski@piton-global.com
Are you looking for an onshore, nearhsore, or offshore outsourcing solution? Don't know where to start? I am always happy to help.
Let's chat!
Best Regards,
John
Success in outsourcing isn't a matter of chance, but rather the result of a meticulously defined process, a formula that Fortune 500 companies have diligently honed over time. This rigor is a significant factor in the rarity of failures within these industry titans' outsourced programs.
Having spent over two decades partnering with and delivering Business Process Outsourcing (BPO) solutions to Fortune 500 clients, John possesses an in-depth understanding of this intricate process. His comprehensive approach incorporates an exhaustive assessment of outsourcing requirements, precise vendor sourcing, and a robust program management strategy.