The Business Process Outsourcing (BPO) sector in the Philippines is a bright beacon in the global outsourcing space, offering a comprehensive range of services that support and transform international business operations. These companies have carved out a distinct niche by capitalizing on the country's comparative advantages: a highly skilled, English-speaking workforce, a strong affinity for customer service, and an advanced IT infrastructure.
The archipelago has become a thriving center for BPO services by continually adapting to the evolving demands of businesses worldwide. From customer service to technical support, and from finance to healthcare administration, outsourcing firms in the Philippines offer an extensive portfolio of services. Their ability to provide end-to-end solutions allows businesses to consolidate their outsourcing needs under one roof, streamlining operations and enhancing cohesion.
At the forefront of the contact center industry's value proposition is its technological adeptness. BPO companies have embraced digital transformation, employing cloud computing, AI, and automation to deliver services that are not only cost-effective but also high in quality and efficiency. Such technological leverage ensures that enterprises partnering with local BPOs stay ahead of the curve in a competitive marketplace.
The workforce in the country is notable for its professionalism and cultural adaptability. Continuous investment in training ensures that employees remain at the forefront of industry best practices and technological competencies. This commitment to professional development translates into a workforce that is agile, capable, and ready to handle the dynamic needs of global clients.
For small and medium-sized enterprises (SMEs) and large corporations alike, cost reduction is a significant factor in the decision to outsource. Outsourcing providers offer a compelling cost structure that enables businesses to optimize their investments while maintaining service quality. The strategic location of the Philippines also offers a favorable economic climate, further enhancing the cost benefits of outsourcing to the region.
The 24/7 operational capabilities of these BPO firms align with the non-stop nature of the digital world. They provide businesses with the assurance that customer interactions and back-office functions are managed around the clock, enabling a responsive and uninterrupted service experience for end-users.
Data security and privacy are paramount, and BPO companies rigorously adhere to international standards to safeguard client information. With robust cybersecurity measures in place, these firms instill confidence that data integrity and regulatory compliance are uncompromised.
The government's support of the BPO sector through policies that incentivize technological innovation and infrastructure development has been instrumental in the industry's growth. This proactive stance has attracted foreign investment and bolstered the country's reputation as a global outsourcing hub.
BPO companies in the Philippines are at the vanguard of global service delivery, providing a seamless fusion of skilled human resources and cutting-edge technology. Their comprehensive service offerings, cost-effectiveness, and unwavering commitment to quality set them apart in the international arena. As they continue to innovate and expand their capabilities, these firms are poised to maintain their status as indispensable partners to businesses looking to achieve operational excellence.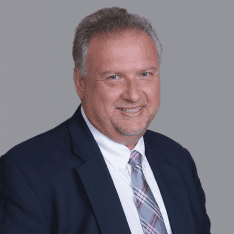 Co-CEO & CCO
US: 866-201-3370
AU: 1800-370-551
UK: 808-178-0977
j.maczynski@piton-global.com
Are you looking for an onshore, nearhsore, or offshore outsourcing solution? Don't know where to start? I am always happy to help.
Let's chat!
Best Regards,
John
Success in outsourcing isn't a matter of chance, but rather the result of a meticulously defined process, a formula that Fortune 500 companies have diligently honed over time. This rigor is a significant factor in the rarity of failures within these industry titans' outsourced programs.
Having spent over two decades partnering with and delivering Business Process Outsourcing (BPO) solutions to Fortune 500 clients, John possesses an in-depth understanding of this intricate process. His comprehensive approach incorporates an exhaustive assessment of outsourcing requirements, precise vendor sourcing, and a robust program management strategy.