As more and more companies in the US become aware of the huge cost/value advantage of outsourcing their call center processes to the Philippines, the country is acquiring an enviable reputation as the number one call center services provider in the world.
Nobody, 10 years ago, would have ever guessed that the call center industry, would be at least partially responsible for the fact that the Manila is currently the hottest real estate market in SE Asia. After almost 100 years of being known as the beautiful but sleepy SE Asian paradise, the Philippines (and Manila in particular) have become home to call centers that work with some of the worlds biggest name-brand companies.
Approximately 10 years ago, the first companies moved their contact center operations to the Philippines because they thought they could save a little money in operating costs. As fate would have it, it seemed like every business process they launched in the country worked beyond their wildest expectations.
Today, the Philippines has everything going for it in terms of being the logical choice for profit squeezed businesses in the US to outsource their call center work to. Just look at all the advantages:
• The third largest English speaking population in the world.
• Well educated labor base. Lots of Filipinos have college degrees.
• Strong government endorsement and support to incentivize foreign companies to move their call center processes to the Philippines.
• One of the lowest costs of labor in SE Asia.
• Strong cultural affinity for US products and services that facilitate performance.
Most of the BPO success stories have been in or close to Manila, the nation's capital. But the government has encouraged the growth of hubs in other areas of the country too. Cebu, the nations second largest city, has a small but growing infrastructure of small to medium-sized service providers where some of the country's top schools are located.
In fact, the Philippines has the perfect blend of technology, personnel and cost factors to help US businesses not only survive but profit in today's tight economy. Average savings are 30-60% of stateside rates for equivalent services. This equates to increased bottom line profits for clients.
If you've wondered what all the talk about offshore outsourcing is about, now would be a great time to investigate. If you're in business in any way (in the US) you'll find that just about anything that goes on in your business can be outsourced…and outsourced at a fraction of the cost. Plus, the quality of the work will as high or even higher.
It all starts with a Google search and a then a phone call or email inquiry.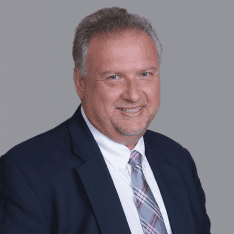 Co-CEO & CCO
US: 866-201-3370
AU: 1800-370-551
UK: 808-178-0977
j.maczynski@piton-global.com
Are you looking for an onshore, nearhsore, or offshore outsourcing solution? Don't know where to start? I am always happy to help.
Let's chat!
Best,
John.
Success in outsourcing isn't a matter of chance, but rather the result of a meticulously defined process, a formula that Fortune 500 companies have diligently honed over time. This rigor is a significant factor in the rarity of failures within these industry titans' outsourced programs.
Having spent over two decades partnering with and delivering Business Process Outsourcing (BPO) solutions to Fortune 500 clients, John possesses an in-depth understanding of this intricate process. His comprehensive approach incorporates an exhaustive assessment of outsourcing requirements, precise vendor sourcing, and a robust program management strategy.