If you ever find yourself out at 3 A.M. in the morning in Manila, then you're bound to get a sample of the Philippines' call center culture. The country is known to be a hub of technologically savvy people. These bright, young, competitive guys, although carefree-looking, are the people behind the nations booming contact center industry. If the Philippines seems like the ideal stop for your call center business, read on. Knowing the "ins and outs" of the Philippines' call center lifestyle can give you a head start when you set up a contact center business.
When working in the country, it's good to know that those who apply for jobs are highly intelligent individuals. They will have obtained at least two years of college education. The bulk of agents in the Philippines' are young professionals. They are not just working because of the money; they're in it for a much-needed career boost. This is the reason why a lot of companies want the Philippine Islands to be the place for their outsourced businesses.
When you get to the Philippines, it might be shocking to see agents hanging out in coffee shops or bars during breaks. This shouldn't be mistaken as slacking off. The country is unlike the Western world in this aspect: Filipinos don't see their free time as linear, so employees indulge in little escapades. Although they know how to unwind, they are also very aware of the quality of the output they have to deliver. So don't let the break time escapades discourage you from considering the country as your BPO destination.
Speaking of breaks, another thing to know is that people here have a love affair with coffee. This has something to do with their work schedule. In this part of the world, most work is carried out at night. Pinoys, as Filipinos are called over here,  adjust to their nocturnal work schedule by relying on coffee. Thus, you shouldn't be surprised if coffee places are next to call centers and their pantries have nothing but coffee.
It's common knowledge that people here are known for having courteous people and BPO workers are no exception. Their respectful way of handling people does not end after each call. It extends to all areas of the workplace. For instance, a co-worker will express respect for an older colleague even though they are of the same rank. People who come to this country to establish businesses are mostly surprised and impressed by this.
The culture may be unlike that of its Asian counterparts, but knowing these little quirks will let you blend in nicely. Relocating or going to one of the places like Manila for the first time in order to set up a venture might be a cause for culture shock. Knowing these things about the lifestyle will put you at ease and prepare you for work. Just remember that aside from these things, the Philippines' call center industry will give you a lot to look forward to.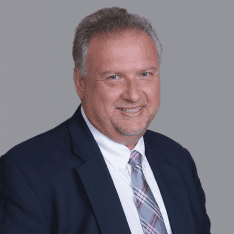 Co-CEO & CCO
US: 866-201-3370
AU: 1800-370-551
UK: 808-178-0977
j.maczynski@piton-global.com
Are you looking for an onshore, nearhsore, or offshore outsourcing solution? Don't know where to start? I am always happy to help.
Let's chat!
Best,
John.
Success in outsourcing isn't a matter of chance, but rather the result of a meticulously defined process, a formula that Fortune 500 companies have diligently honed over time. This rigor is a significant factor in the rarity of failures within these industry titans' outsourced programs.
Having spent over two decades partnering with and delivering Business Process Outsourcing (BPO) solutions to Fortune 500 clients, John possesses an in-depth understanding of this intricate process. His comprehensive approach incorporates an exhaustive assessment of outsourcing requirements, precise vendor sourcing, and a robust program management strategy.