Manila is the capital and largest city in the Philippines, numbering over 24,000,000 people. In fact, most people who know anything about Manila correctly characterize it as 'overpopulated.'
The single biggest reason for that overpopulation is the same as in cities anywhere else in the world…opportunity seekers. Talented Filipinos come to Manila because that's where they perceive the most opportunity is. And it's a fact, the single biggest opportunity for the masses of well-educated Pinoys in the country right now is the call center industry, and Manila has become the call center capital of the world.
If you're one of the growing numbers of business decision makers looking at utilizing a contact center in the Philippines as a means of lowering a significant part of your cost of operations, it might be valuable for you to have an idea of the layout of Manila and exactly where these call centers are located.
The BPO business in the Philippines got started first in Manila around the year 2000. In discussing that point, it's important also to remember that the call center business evolved from the IT (Information Technology) services business which preceded it. The first contact centers in the Philippines were located in the Makati area of Manila.
The call center industry and its umbrella BPO (Business Process Outsourcing) industry is a source of great pride to Filipinos and the Philippines government. If you take into account even the smallest call centers, you'll find over 600 providers in the Manila area alone.
In the area outside of Manila, often just referred to as 'the provinces,' you'll find another 200+ service providers of various sizes.
The vast majority of these Philippines provincial call centers, as one might expect, are rather small and of no comparison to the largest contact centers. Some of the larger firms in the city house over 1500 agents working in one facility simultaneously.
If you're coming to the Philippines to look at service providers, you can definitely see the most and best call centers in the Manila area. But what are those areas?
In order of approximate importance, they are:
Makati 274 centers
Ortigas 141 centers
Mandaluyong 32 centers
Manila (i.e., "Old" Manila) 38 centers
Eastwood 30 centers
Taguig 32 centers
Pasig 27 centers
Muntinlupa 32 centers
An important fact to understand about the distribution of BPOs business throughout Manila is that it started in the Makati area and spread from there due to local market factors such as the value of real estate and the availability of infrastructure and labor.
The current 'hottest' is for building new facilities is the Bonifacio area, actually a sub-area of the Tagui . For any of these areas, however, premium class hotel accommodations are available in the area. Most visitors stay in either the Makati or Ortigas area and move around the city from there.
Manila (and the Philippines) is fast becoming known as a hidden gem for tourists too. Manila is a city of many contrasts but perhaps what tourists find most appealing about it is that virtually everyone speaks English and the people are very friendly. It's a city where businessmen and women enjoy visiting to see how thing are going in their call center.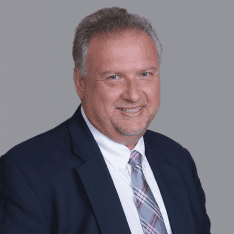 Co-CEO & CCO
US: 866-201-3370
AU: 1800-370-551
UK: 808-178-0977
j.maczynski@piton-global.com
Are you looking for an onshore, nearhsore, or offshore outsourcing solution? Don't know where to start? I am always happy to help.
Let's chat!
Best,
John.
Success in outsourcing isn't a matter of chance, but rather the result of a meticulously defined process, a formula that Fortune 500 companies have diligently honed over time. This rigor is a significant factor in the rarity of failures within these industry titans' outsourced programs.
Having spent over two decades partnering with and delivering Business Process Outsourcing (BPO) solutions to Fortune 500 clients, John possesses an in-depth understanding of this intricate process. His comprehensive approach incorporates an exhaustive assessment of outsourcing requirements, precise vendor sourcing, and a robust program management strategy.