The Philippines has long been recognized as the global hub for call center services, its prowess resulting from the proficient English-speaking population, cultural alignment with Western countries, and competitive labor costs. However, with the digital transformation sweeping across industries, the sector is redefining its operations through advanced technologies, aiming to maintain its global dominance.
The Philippines' BPO industry is renowned for providing an extensive range of services. Primary among these are inbound customer service, technical support, and outbound services such as telemarketing and market research. The industry's exceptional service repertoire also extends to non-voice services, encompassing live chat support, email response handling, and social media management.
To retain their competitive edge, call centers in the Philippines have not rested on their laurels. They are consistently seeking to improve service quality and efficiency through technology. It's an omnichannel era now, where the integration of various communication platforms into a coherent, seamless whole is paramount. Clients demand prompt, consistent, and personalized service regardless of the communication channel, be it phone, email, chat, or social media.
One of the pivotal technologies shaping this new landscape is Interactive Voice Response (IVR). Contact centers are leveraging IVR systems to streamline operations and enhance CX. IVR allows customers to resolve their issues through self-service options or ensures they are directed to the agent most capable of addressing their concerns, thereby reducing Average Handling Time (AHT) and improving First Call Resolution (FCR).
Simultaneously, the integration of AI and machine learning technologies has revolutionized the sector. Chatbots, for instance, powered by natural language processing, are handling simple customer queries and freeing agents for more complex tasks. Furthermore, AI tools are aiding in sentiment analysis, identifying dissatisfied customers during interactions, enabling immediate service recovery, and preventing potential customer churn.
A groundbreaking technology in the BPO industry has been the Cloud-based Contact Center solutions. These platforms provide scalability and flexibility, accommodating the industry's seasonality and round-the-clock operations. Cloud-based solutions, with their real-time reporting and analytics features, enable supervisors to monitor Key Performance Indicators (KPIs) and agent performance, optimizing workforce management and Quality Assurance (QA).
Another area where technology has made strides is in enhancing call center security. Given the amount of sensitive data handled by these centers, implementing robust security measures is non-negotiable. Biometric authentication and data encryption techniques are being integrated into operations, ensuring customers' information remains secure while complying with data protection regulations.
A relatively nascent yet highly impactful technology in the call center space is Robotic Process Automation (RPA). RPA automates repetitive, rule-based tasks, improving operational efficiency, and enabling agents to focus more on complex, value-added tasks. By taking over duties like data entry and standard follow-ups, RPA robots are considerably reducing agent burnout and attrition rates – perennial issues in the industry.
The implementation of these advanced technologies within Philippine contact centers has enhanced service delivery, optimized operations, and resulted in significant cost savings. The integration of AI, IVR, Cloud-based solutions, and RPA has made the country's call center industry more agile, resilient, and customer-focused, even as it maintains its cost competitiveness.
Looking ahead, the Philippines' contact center industry is poised to ride on this wave of technological transformation, continuously enhancing its services and operations. The key will be the industry's ability to leverage these technologies to maintain its competitive edge, and enhance customer satisfaction, while addressing the evolving needs and expectations of its global clientele.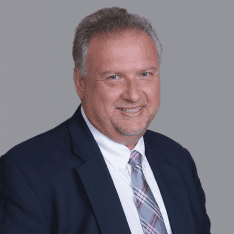 Co-CEO & CCO
US: 866-201-3370
AU: 1800-370-551
UK: 808-178-0977
j.maczynski@piton-global.com
Are you looking for an onshore, nearhsore, or offshore outsourcing solution? Don't know where to start? I am always happy to help.
Let's chat!
Best,
John.
Success in outsourcing isn't a matter of chance, but rather the result of a meticulously defined process, a formula that Fortune 500 companies have diligently honed over time. This rigor is a significant factor in the rarity of failures within these industry titans' outsourced programs.
Having spent over two decades partnering with and delivering Business Process Outsourcing (BPO) solutions to Fortune 500 clients, John possesses an in-depth understanding of this intricate process. His comprehensive approach incorporates an exhaustive assessment of outsourcing requirements, precise vendor sourcing, and a robust program management strategy.