As businesses strive to remain competitive in the global marketplace, one strategy that has consistently proven effective is outsourcing call center services. The Philippines, with its vast pool of skilled professionals and affinity for Western culture, has established itself as a leader in this domain. The nation's competitive edge lies not only in its human capital but also in its relentless drive for technological innovation aimed at enhancing the customer experience (CX).
Contact center outsourcing to the Philippines offers an extensive suite of services, spanning from voice support such as customer service and technical support, to non-voice services including email, live chat support, and social media management. The range of services allows businesses to stay connected with their customer base across multiple channels, adapting to the preference of the modern customer for multi-channel communication.
The mainstay of this outsourced operation is undeniably the robust CX, considered the lifeblood of call center success. Philippine call centers have been remarkably successful in achieving high-quality CX through a combination of cultural compatibility, linguistic proficiency, and the effective use of cutting-edge technologies.
Artificial Intelligence (AI) is at the helm of the technological evolution reshaping the contact center landscape in the Philippines. The integration of AI in customer service operations has resulted in smarter, faster, and more personalized customer interactions. AI-driven chatbots and virtual assistants are taking over routine queries, offering immediate resolutions and allowing human agents to concentrate on more complex customer concerns.
AI is also instrumental in enhancing real-time sentiment analysis. This helps identify customers who are at risk of becoming detractors, enabling proactive service recovery. Early intervention is crucial in an industry where a company's Net Promoter Score (NPS) and Customer Satisfaction Score (CSAT) directly correlate with customer loyalty and revenue growth.
Managing key performance indicators (KPIs) effectively is a critical element in the success of any call center operation. Technologies are now available to provide real-time KPI monitoring, offering insight into metrics such as Average Handle Time (AHT), First Call Resolution (FCR), and agent idle time. Leveraging these technologies allows call centers to meet their service level agreements (SLAs) consistently while also driving continuous performance improvement.
Cloud computing has also brought about a significant shift in how BPOs operate, offering numerous advantages such as scalability, cost-effectiveness, and seamless integration with existing systems. These platforms facilitate better KPI tracking, workforce management, and also offer extensive customer interaction data that, when analyzed with AI, can provide critical insights for business strategy and decision-making.
The adoption of digital innovations in Philippine call centers represents a paradigm shift from a cost-centric to a value-centric outsourcing model. With AI facilitating intelligent automation and real-time analytics, these centers are transitioning from being mere points of customer interaction to strategic customer engagement hubs.
The bottom line: The business process outsourcing industry in the Philippines is an amalgamation of professional talent and technological prowess. With its extensive service portfolio, unwavering focus on CX, and effective use of AI and KPI monitoring, it presents an attractive destination for businesses worldwide seeking to outsource their call center operations. As the digital transformation journey continues, one can expect the country to remain at the forefront of contact center innovation, setting new standards in service excellence.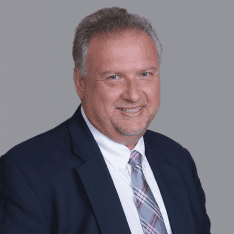 Co-CEO & CCO
US: 866-201-3370
AU: 1800-370-551
UK: 808-178-0977
j.maczynski@piton-global.com
Are you looking for an onshore, nearhsore, or offshore outsourcing solution? Don't know where to start? I am always happy to help.
Let's chat!
Best,
John.
Success in outsourcing isn't a matter of chance, but rather the result of a meticulously defined process, a formula that Fortune 500 companies have diligently honed over time. This rigor is a significant factor in the rarity of failures within these industry titans' outsourced programs.
Having spent over two decades partnering with and delivering Business Process Outsourcing (BPO) solutions to Fortune 500 clients, John possesses an in-depth understanding of this intricate process. His comprehensive approach incorporates an exhaustive assessment of outsourcing requirements, precise vendor sourcing, and a robust program management strategy.