Evolution of Call Center Outsourcing: The Philippines' Progressive Transformation
In the unfolding story of the 21st-century global marketplace, the Philippines has emerged as a premier destination for call center services. With a workforce boasting exceptional English proficiency and cultural kinship with Western customers, the future promises an unprecedented evolution in services, processes, and technologies.
Over the next five years, disruptive technologies such as Artificial Intelligence (AI), Machine Learning (ML), and Natural Language Processing (NLP) will redefine the outsourcing landscape. These cutting-edge technologies, harnessed to automate repetitive tasks, will free up Filipino agents to focus on more complex, high-value interactions. As AI systems manage high-volume, low-complexity calls, agents will transition into roles overseeing AI operations, interpreting analytics, and managing critical customer touchpoints.
The digitization of contact center operations will bring a shift from traditional voice-based services to non-voice services, including data analytics, finance, and accounting. This transformation implies an increased demand for highly skilled agents capable of navigating these complex fields. Consequently, agents will move beyond their conventional roles, evolving into multi-skilled specialists proficient in diverse areas of expertise.
The evolution of service provision over the next half-decade promises a paradigm shift from reactive to proactive customer service. Enabled by predictive analytics, contact centers will anticipate and address customer needs before they arise. This proactive approach, offering an enhanced customer experience, will further boost the reputation of the Philippine outsourcing industry.
The Covid-19 pandemic's seismic impact has accelerated the shift towards hybrid working models, a trend set to continue over the next five years. By offering flexibility and reducing operational costs, this approach reshapes the provision of services. With its robust internet infrastructure and skilled workforce, the country is ideally positioned to capitalize on this trend.
However, with the promise of progress comes the challenge of change. The transition towards AI and a hybrid work model requires significant workforce reskilling. Also, robust data security measures are paramount to protect sensitive customer data in a decentralized work environment. These hurdles, while substantial, are surmountable through strategic planning and investment.
Industry stakeholders and government agencies must collaborate to address these challenges. Investment in training and upskilling initiatives will equip the local workforce to meet the demands of their evolving roles. Concurrently, robust data privacy and security frameworks will ensure the industry maintains its credibility and customer trust.
Cloud-based contact center models are set to gain traction in the future. Their scalability, cost-effectiveness, and flexibility make them ideal for a dynamic, fast-paced global marketplace. As technology continues to evolve, we can expect a seamless transition to cloud-based models, further enhancing the appeal of Filipino call center services.
Ultimately, Filipino agents will play a pivotal role in this transformation, evolving from handling customer service to crafting superior customer experiences. Their cultural compatibility with Western customers and superior language skills will be instrumental in achieving this goal.
In the coming years, we can expect to see an outsourcing industry that is more technologically advanced, diverse in its service offerings, and flexible in its operations. Despite the challenges ahead, the Philippines stands well-prepared to meet them, solidifying its position as a global leader for outsourced call center services.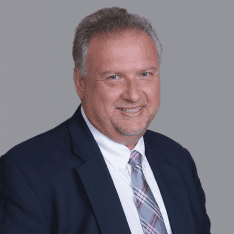 Co-CEO & CCO
US: 866-201-3370
AU: 1800-370-551
UK: 808-178-0977
j.maczynski@piton-global.com
Are you looking for an onshore, nearhsore, or offshore outsourcing solution? Don't know where to start? I am always happy to help.
Let's chat!
Best Regards,
John
Success in outsourcing isn't a matter of chance, but rather the result of a meticulously defined process, a formula that Fortune 500 companies have diligently honed over time. This rigor is a significant factor in the rarity of failures within these industry titans' outsourced programs.
Having spent over two decades partnering with and delivering Business Process Outsourcing (BPO) solutions to Fortune 500 clients, John possesses an in-depth understanding of this intricate process. His comprehensive approach incorporates an exhaustive assessment of outsourcing requirements, precise vendor sourcing, and a robust program management strategy.