The top level Philippine call center is like a small corporate world unto itself. It's just as sophisticated as any Fortune 500 company in the US. This top level Philippine call center has everything it needs to recruit new employees, train them, manage them, and let them enjoy themselves.
Prospective new clients who first tour these incredible facilities are amazed at how 'first-class' everything is. Philippine call center management knows that employees need to feel good about the places where they work so little expense is spared in making it as easy as possible for employees in the Philippine call center to do their job efficiently.
When they're on duty, all agents have to do to do their job is literally 'click here' and 'click there'. As a security measure everything is paperless because Philippine call center management knows how important identity and information privacy of their clients is. This especially applies to processes that involve customer's credit cards.
In the larger Philippine call center all employees are prohibited from even bringing pocket-cameras or cell phones with cameras 'on the floor'. The same rules apply for pens, pencils or other writing instruments. Philippine call center management structures their work flow so that everything is captured only on the computer. There's virtually no possibility that any employee could take any sensitive client or caller information home with them.
Not only are employees closely securitized while working but every effort is made to screen out possible security problems. After applying for a job at a Philippine call center, the applicant gets a thorough criminal records-check and personal references are also checked. Only if the prospective employee passes this test are they invited in for an interview.
There are virtually never any security problems with security within the large, name-brand call centers. In the medium sized and smaller Philippine call center they do not have the same stringent security procedures. Some people don't care. Some do.
No matter what level of services you want…..you get what you pay for. But even at the worst of the Philippine call center value-propositions, it's still an outstanding value at 30-60% of the cost of similar services from US outsourced call center services.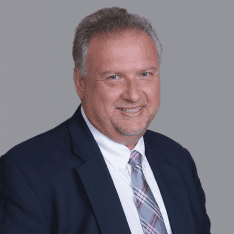 Co-CEO & CCO
US: 866-201-3370
AU: 1800-370-551
UK: 808-178-0977
j.maczynski@piton-global.com
Are you looking for an onshore, nearhsore, or offshore outsourcing solution? Don't know where to start? I am always happy to help.
Let's chat!
Best,
John.
Success in outsourcing isn't a matter of chance, but rather the result of a meticulously defined process, a formula that Fortune 500 companies have diligently honed over time. This rigor is a significant factor in the rarity of failures within these industry titans' outsourced programs.
Having spent over two decades partnering with and delivering Business Process Outsourcing (BPO) solutions to Fortune 500 clients, John possesses an in-depth understanding of this intricate process. His comprehensive approach incorporates an exhaustive assessment of outsourcing requirements, precise vendor sourcing, and a robust program management strategy.