The Philippines call center industry level of sophistication comes as a big shock to most people coming to Manila and the Philippines for the first time. Amongst some mindsets, there's a preconception that the Philippines is a backwater, South Pacific banana republic where nothing much is going on. Nothing could be further from the truth.
The idea that something as sophisticated as a high-tech call center could exist in 'typhoon alley' seems highly unlikely based on their preconceived notions of what the Philippines is like.
First time visitors to Manila are pleasantly surprised to discover how many people speak English and how well the infrastructure does work in the country. They look around and see all the name-brand 5 Star hotels, name brand restaurants and shopping, and communications infrastructure that really works…..and they're amazed. This is the environment for the Philippines call center industry.
The reason this setting exists is quiet simple. One must remember that up until the emergence of S.Korea and Japan as major industrial global players, the Philippines had a very large US military presence and one of the strongest economies in the Pacific region. Because of that (US military) presence, the Philippines communications infrastructure ranked among the best in SE Asia and served as a springboard to the establishment and growth of the Philippines call center industry.
When the US military left the country they left all their first-rate communications infrastructure and management personnel behind. Some of these highly trained communications personnel were the people who later went into the emerging Philippines call center industry.
Another asset they left behind was the large numbers of highly trained management talent who were accustomed to dealing with US citizens. This unique cultural relationship was a fundamental 'head start' advantage for the Philippines call center industry and perhaps the main reason US clients are so satisfied with the outsourced, offshore call center services they receive from a Philippines call center.
This has been a very important factor in the stable and sustainable growth of the Philippines call center industry. They are familiar with the American English language, the US consumer culture and the way Americans like to do business and service their own customers. Even though the Philippines is approximately 6,000 miles from the heartland of the US, Philippines call center workers are able to very effectively communicate with their US clients and client's customers.
When US corporate executives make trips to Manila to tour Manila and Philippines call centers they are usually blown away but the courtesy they receive and the level of management and technical competence they find. This means that their customer service, telemarketing, Help Desk and/or other activities will come off 'without a hitch'.
The Philippine government has taken a serious interest in the continued development of the Philippines call center industry. This makes it easy for foreign companies to establish call center operations in the Philippines or relocate existing call center operations here.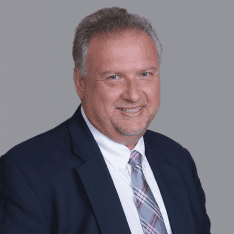 Co-CEO & CCO
US: 866-201-3370
AU: 1800-370-551
UK: 808-178-0977
j.maczynski@piton-global.com
Are you looking for an onshore, nearhsore, or offshore outsourcing solution? Don't know where to start? I am always happy to help.
Let's chat!
Best,
John.
Success in outsourcing isn't a matter of chance, but rather the result of a meticulously defined process, a formula that Fortune 500 companies have diligently honed over time. This rigor is a significant factor in the rarity of failures within these industry titans' outsourced programs.
Having spent over two decades partnering with and delivering Business Process Outsourcing (BPO) solutions to Fortune 500 clients, John possesses an in-depth understanding of this intricate process. His comprehensive approach incorporates an exhaustive assessment of outsourcing requirements, precise vendor sourcing, and a robust program management strategy.