Growth of the business process outsourcing industry in the Philippines continues.
Among BPO service providers in the Philippines, 72 percent reported an increase in demand for offshore back office services in the second quarter of 2005, a decrease from the 83 percent rate reported in the first quarter, and for the third straight quarter, no outsourcing company felt that demand had slowed.
Within HRO, payroll and benefits administration were cited as the two areas with strongest demand in offshore services, by 80 percent and 66 percent, respectively.
FAO was cited as the leading sub-process area by an overwhelming 95 percent of the outsourcing firms . After which, credit and collections (70 percent), travel and entertainment (56 percent), and general accounting (41 percent) were the most active areas and retained their positions relative to the first quarter 2005 survey. All of which are services provided by PITON, which has been operating in the country since the 1990s.
In PITON's experience, the average length of the sales cycle is six to 12 months, while time-to-contract is typically three to four months. However, sales cycles vary significantly as it is dependent on various aspects such as process areas, clients, and the legal advisory in the local setting. Sales cycles are more variable than time-to-contract.
There is much debate industry over different models by which to deliver services and the degree to which process transformation is considered a desirable and viable element of offshoring. While the concept of transformation is compelling to buyers, there can be uncertainty over what it means, and how local vendors can actually achieve it.
PITON's Poll
PITON polled BPO service provider in the Philippines and asked them which delivery models buyers prefer – ranging from the traditional lift and shift through transformational outsourcing.
Outsource and transform were cited as the leading model by 36 percent of the respondents, followed by the more expansive outsource and continuous process improvement at 30 percent.
Outsource and maintain or lift and shift lagged at 18 percent, while transform first and then outsource overseas – arguably the safest but most challenging approach – came in at 16 percent. These findings closely mirrored our first quarter 2005 results.
Investment and skills in the form of people and processes to adequately perform relationship management and governance (RMG) for client arrangements is one area where buyers vendors are often found to be somewhat lagging in the past years.
The general rule of thumb is that BPO service provider in the Philippines should spend 3 to 5 percent of the annual cost of an outsourcing engagement on RMG, the bulk of which is personnel cost. At present, the trend has been geared towards human resources development and people management. This has arguably boosted growth in sales.
PITON, a leading offshore solutions company, reported similar RMG spend levels for Q2 2005 over Q1 2005: 44 percent (compared to 51 percent in Q1 2005) cited that buyers were spending in the favored 3 to 5 percent range, while 28 percent reported higher spend levels (compared to 20 percent in Q1 2005).
This is a result of the maturity level and offshoring experience in the processes areas involved. It is important to note that the preferred BPO service provider in the Philippines vary based on the size of the deal, its complexity, what's being outsourced, and the degree of multi-shore components.
What is the bottom line of all these figures?
The offshoring industry is experiencing healthy and gradual growth.HR, F&A, and IT are all strong performers.
To learn more about our industry-specific BPO capabilities please contact us by calling +1-310-844-7805 or by filling out our inquiry form. We look forward to hearing from you.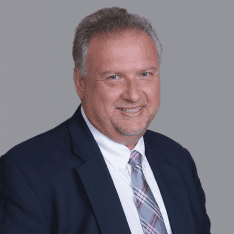 Co-CEO & CCO
US: 866-201-3370
AU: 1800-370-551
UK: 808-178-0977
j.maczynski@piton-global.com
Are you looking for an onshore, nearhsore, or offshore outsourcing solution? Don't know where to start? I am always happy to help.
Let's chat!
Best,
John.
Success in outsourcing isn't a matter of chance, but rather the result of a meticulously defined process, a formula that Fortune 500 companies have diligently honed over time. This rigor is a significant factor in the rarity of failures within these industry titans' outsourced programs.
Having spent over two decades partnering with and delivering Business Process Outsourcing (BPO) solutions to Fortune 500 clients, John possesses an in-depth understanding of this intricate process. His comprehensive approach incorporates an exhaustive assessment of outsourcing requirements, precise vendor sourcing, and a robust program management strategy.