BPO companies provide world-class solutions to serve clients worldwide who demand the highest level of customer service for their own consumers.
Offshore solutions vendors offer the advantages of having an English proficient and highly educated work force, a competent and experienced management team dedicated on continuous business improvement and high-caliber technologies.
Moreover, they offer these features at considerably lower rates compared to other offshore locations. International enterprises and industry consultants regard BPO firms in Manilas as the leaders in the sector, which gives testament to the level of service quality that offshore contact centers provide to its clients.
The growth of the industry in the country has produced more than 100 business process outsourcing vendors. For businesses that are interested in outsourcing or locating their operations in the PH, here are some important considerations to take into account as you choose the best solutions provider for your needs.
The ideal offshore contact center vendor invests in the following areas:
Recruitment
It is common for outsourcing enterprises to conduct mass hiring of agents, but while there is a need to fill the huge staffing demands, the best ones make sure that each applicant goes through a rigorous screening process in order to meet industry standards.
The value that BPO firms give its clients begins with hiring the best people. In order to accomplish this, offshore contact centers conduct phone screening of applicants and a series of interviews and tests. Graduates of top universities in the country are often recruited, as well as college-educated ones, and most especially the most motivated individuals who want a career in this sector.
They evaluate each candidate by their skill sets and personality to match the right people to the specific accounts that they handle.
Training
Because call center associates represent the client's business to their customers, non-core process outsourcing firms realize the value in providing proper training to its work force. The ideal enterprise teaches agents how to listen to customer's needs, relate to them, and make use of techniques and technologies to provide the best solution.
In addition to training modules, they utilize several methods of learning such as role-playing, call simulations and games for quick and better retention of skills and knowledge. For voice accounts, call center firms conduct a of test calls that trainees must pass in order to graduate from training and start actual work.
Performance Management
Outsourcing companies have some process aimed at consistent improvement of service level. They align performance metrics with client's requirements but their goal is to exceed these standards and create more value to clients.
They have also dedicated quality assurance officers who monitor agent's performance and provide feedback to supervisors and agents for continuous improvement. Each team of agents receives close supervision and guidance from their respective team leader. In addition to this, call center firms usually provide performance incentives to motivate agents to provide consistent quality service.
Technology
Technology plays a vital role in any overseas solutions vendor in the country That is why these companies always invest in reliable and secure technology infrastructures that enable seamless connection between them and overseas clients, and of course, the clients' customers.
They also have competent IT staff to resolve all technical issues as efficiently as possible. The security of networks and client's data is of the highest priority.
Dual firewalls, password–protected logins, controlled access to sensitive data, scheduled systems maintenance and security audits are just some of the ways that offshore contact centers in the Philippines ensure reliability and security of technology.
To learn more about our industry-specific BPO capabilities please contact us by calling +1-310-844-7805 or by filling out our inquiry form. We look forward to hearing from you.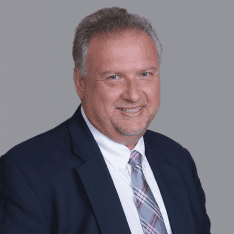 Co-CEO & CCO
US: 866-201-3370
AU: 1800-370-551
UK: 808-178-0977
j.maczynski@piton-global.com
Are you looking for an onshore, nearhsore, or offshore outsourcing solution? Don't know where to start? I am always happy to help.
Let's chat!
Best,
John.
Success in outsourcing isn't a matter of chance, but rather the result of a meticulously defined process, a formula that Fortune 500 companies have diligently honed over time. This rigor is a significant factor in the rarity of failures within these industry titans' outsourced programs.
Having spent over two decades partnering with and delivering Business Process Outsourcing (BPO) solutions to Fortune 500 clients, John possesses an in-depth understanding of this intricate process. His comprehensive approach incorporates an exhaustive assessment of outsourcing requirements, precise vendor sourcing, and a robust program management strategy.